Dotz Shift Volkswagen Passat Freeride si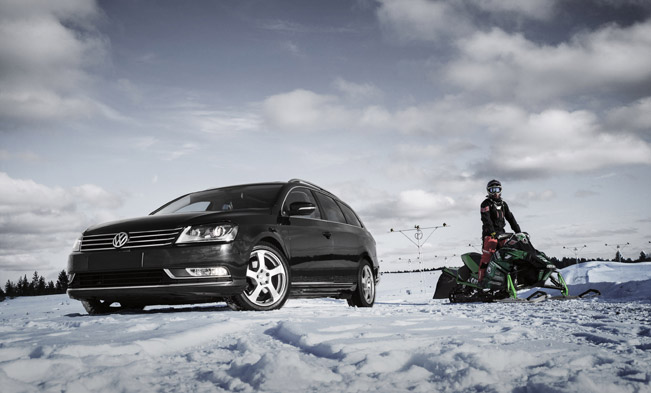 Dotz Shift Volkswagen Passat Freeride si is a very simple project which looks stunning. This is because the wheels and rims specialists at Dotz Shift have supplied it with Dotz Freeride si. These are all-year rims with its five spokes and the shiny silver coating that makes it a true eye-catcher. The customizers promise that they can endure driving fin for every season. They have dynamic construction with the asymmetric design elements at the outer rim as well as minimalist structure.
As mentioned, the finish of the wheels is in shiny silver. It truly makes them stand out in all weather conditions. The wheels are offered by Dotz in numerous ABE applications from 15" to 19". Moreover, they are Tire Pressure Monitoring System (TPMS) approved and are one hundred percent compatible with ALCAR T-ProSensor.
Volkswagen Passat as we can see serves as the perfect vehicle for these rims. The 2015 model year car was unveiled in the beginning of last month; in front of public it will be premiered at Paris Motor Show in October. This is the eighth-generation Passat and in its construction the engineers have saved up to 85 kg.
One of the main highlights of the model is the four-cylinder, 2.0-litre, bi-turbo diesel engine. It generates 240 horsepower (176 kW) and the huge 500 Nm (370 lb-ft) from 1,750 rpm. This engine will be mated only with the new seven-speed DSG gearbox and will also feature 4MOTION all-wheel drive. The sales of 2015 Volkswagen Passat will start before the end of this year.
Source: Dotz Shift