Duke Dynamics BMW Z4 Wide Body Kit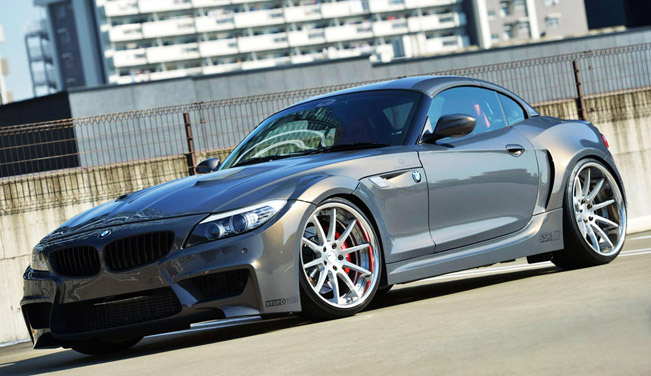 Duke Dynamics has unveiled a new wide body kit for BMW Z4 (facelift). The tuning company also offers some other upgrades for the stylish roadster.
The exterior boasts a complete wide body kit including a new front bumper, beefier side skirts and of  course extended front and rear fenders. There is also a new rear bumper as well as a diffuser and a ventilated front hood. The overall look is astonishing, especially when add a set of 20" SSR Executor CV01 wheels fitted with ultra-low profile Nitto Invo tires.
Other highlights include a carbon fiber front lip spoiler and a "CSL" trunk also made from carbon fiber and fiberglass reinforced plastic.
The complete carbon fiber body kit is now available with a price tag of $10,400 (around (€7,580).
Source: Duke Dynamics