Eco-driving brings huge benefits, proves Chevrolet
Cost-conscious motorists can save over £300 a year by adopting a more economical approach to their driving, a study by Chevrolet proves.
The company entered two identical Aveo 1.4 LT 5-dr hatchbacks in the annual Fleetworld/ALD Automotive MPG Marathon to compare the fuel economy of a car driven normally, and one driven with an environmentally aware approach.
Over a challenging 411-mile route through the West Country, Wales and Cheshire, the Aveo driven normally, keeping pace with the speed of traffic and always at the applicable speed limit where possible, achieved a respectable figure of 42.54mpg, while the identical car, driven with a methodical eco-friendly approach, achieved 57.89mpg.
The route involved a mixture of heavy traffic, steep gradients and sustained high-speed motorway driving.
Despite the different driving styles, the two cars arrived at the event's finish line in Bristol within 20 minutes of each other, proving that in an average commute of around 20 miles, an eco-friendly approach to driving would cost little over a minute a day in time.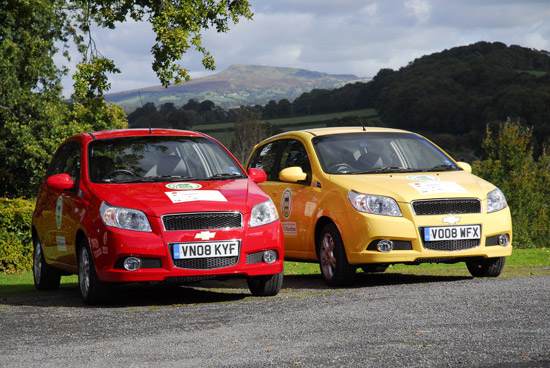 Yet over one year and 10,000 miles worth of driving, the savings on offer would equate to around £312 using unleaded fuel at a cost of 109.9p a litre.
Chevrolet spokesman Les Turton said: "By choosing a Chevrolet, drivers are proving that they are already aware of great value for money and a desire to keep their motoring costs at a sensible level – but they can maximise their savings even further by adopting a fuel economy-aware approach to their driving.
"Our study proves that by applying anticipation, awareness and gentle acceleration and braking to their driving, Chevrolet owners can get even better value for money out of their motoring."
Launched in 2008, the Aveo is available as both a three and five-door hatchback, priced from £7,695 on-the-road.