EDAG Light Cocoon Concept is based on Nature's Example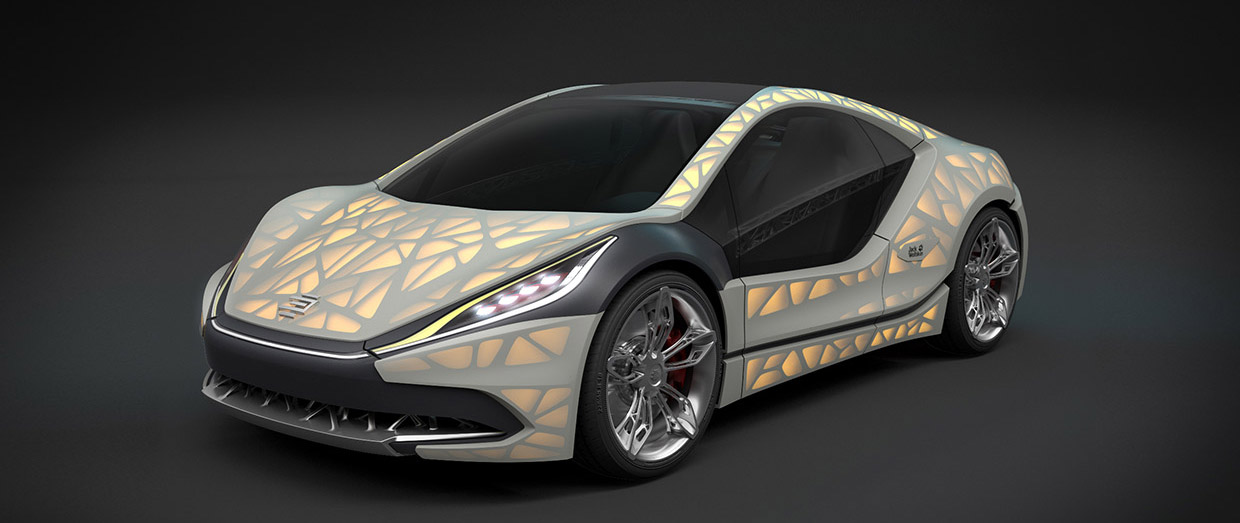 Geneva Motor Show will happen in the beginning of March next year, where we will see the birth of EDAG Light Cocoon Concept. The builders of the special car declare that it is not just a concept study of a compact, dynamic sports car. It is rather a projection of a lightweight construction. The reason for this is that it includes a bionically optimized vehicle structure combined with a weatherproof textile outer skin panel. In addition, backlight technology illuminates the organic-like structure of the car.
For the implementation of the bionic construction principles and natural strategies, there has been also put an additive manufacturing potential in this concept. The designers had in mind vision for sustainability, which is demonstrated by nature.
Furthermore, they did not treat the body like a closed surface. Every single material which wasn't needed for the special load cases was removed. As an inspiration, the designers used the leaf, being the ultimate, lightweight outer skin. Just as with a leaf, the textile skin covers Light Cocoon.
Currently, there are also tests made with a stretch fabric that is also extremely weatherproof, to serve as the new outer body skin. As a matter of fact, this skin weighs no more than 19 g/m², which additionally supports the maximum lightweight design requirements with minimum weight.
In addition, this material, which is four times lighter than standard copier paper, is also extremely strong. When combined with the topologically optimized structure of the car, this offers enormous potential and stimulus for the ultimate lightweight construction of the future.
Source: EDAG