Eibach Adds New Suspension Components To Mercedes Benz C-Class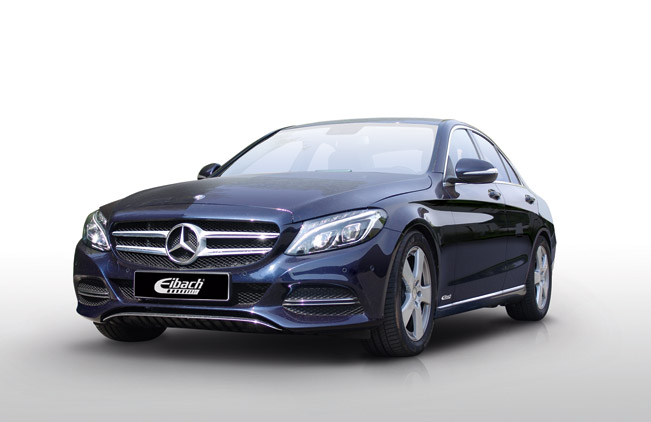 Eibach Mercedes Benz C-Class has new suspension components to show-off with. Through the utilization of the aluminum-hybrid body, the weight of the new C-Class has been reduced, while with the use of the new tuner's suspension products, the car's dynamics have been additionally highlighted. Eibach currently offers three different programs for the C-Class: Pro kit, Anti roll kit and Pro Spacer. All of the featured elements in the kits are made of materials that include high-quality corrosion protection.
The Pro-Kit includes performance springs, which slightly lower the C-Class's centre of gravity up to 40 mm. The spring design is progressive and delivers excellent ride quality. All in all, the result is sportier look and agile handling. The Performance Sway Bars are currently in development and they will serve in terms of diminishing car's body roll.
Next, the Anti roll kit delivers reduction of body roll when driving in curves and during fast changes of direction. It offers spring comfort at bilateral spring deflection and also decreases the load difference between the wheels inside and outside the curve. They impact positively the under- or over-steering tendency.
At last, Eibach's Pro-Spacer Wheel Spacers are made of aluminum, which not only add to car's dominant appearance but also complete the offered improvement of Eibachs. The wheel spacers widen the stance of the car thus offering better handling and visual stance. They have been made of high-tensile-strength aluminum alloy, thus delivering significant weight advantage compared to wheel spacers made from steel.
Source: Eibach