Eisenmann BMW F10 M5 delivers impressive sound
Eisenmann BMW F10 M5 is the latest conversion made from the German tuning company Eisenmann. In fact, the tuners specialize in high-end sports car exhaust systems.
What they have done on this inclredible machine is that they are delivering the right fit for its growling engine.
Eisenmann has modified and redesigned the system of the vehicle, which now comes in Sport model for highway and the Race model for the racetrack.
They have done this with the help of their rear mufflers, which are known for their charismatic sound. In addition to this they also offer four tailpipe design, each with a diameter of 90mm or 102mm (3½ or 4 inches).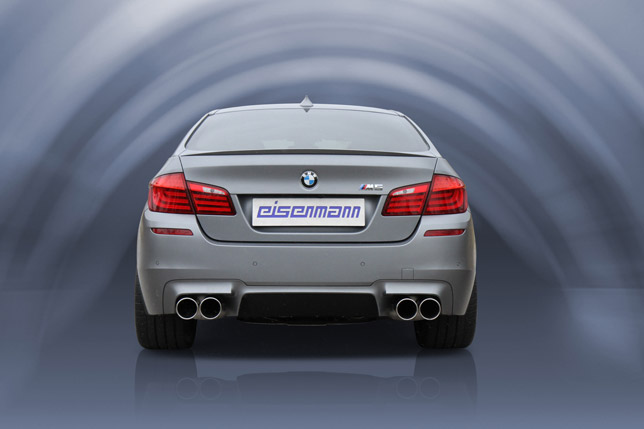 Not only do they have this gleaming brilliance, but also the tailpipes set themselves apart with the full-throttle roar of the typical Eisenmann sound. Hence, the new BMW M5 sport exhaus system is able to produce more than impressive sound. Furthermore, the racetrack model Race enhances the limits of sound even further.
Of course, the entire system is hand-crafted in high-quality, double-walled stainless steel. The design is puts high value on a streamlined appearance for the exhaust of the car.
More modifications can be made on the rear muffler whic can be expanded with an optional center exhaust box to make it a complete system.
Eismann has confirmed that the system will soon be available in Inconel alloy as well. Inconel has excellent characteristics such as heat resistance and a lower weight. For this reason it is often used in Formula 1.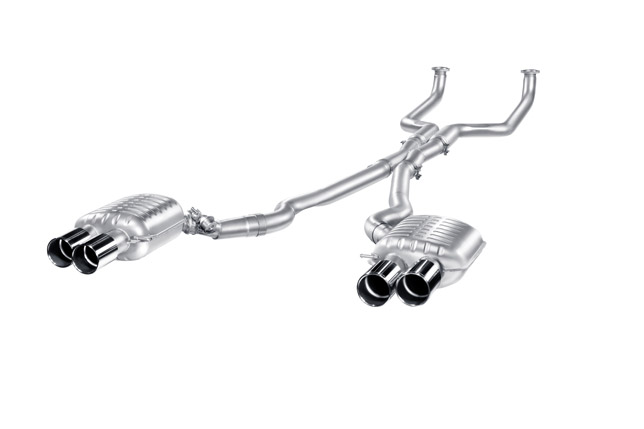 Source: Eisenmann