Vorsteiner Introduces Program For BMW F10 M5 [VIDEO]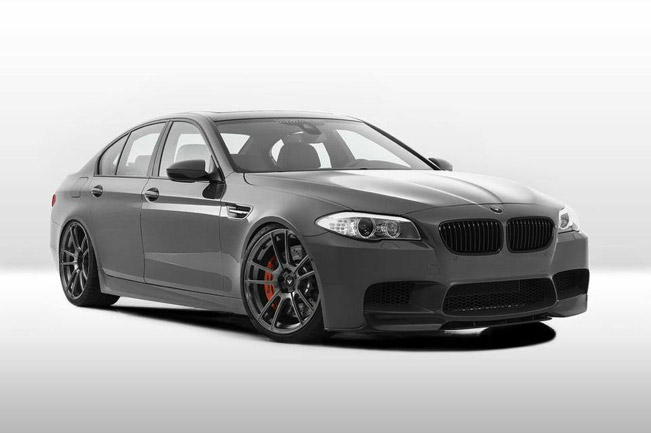 Everyone can admit that the BMW M5 has achieved an iconic status in the automotive world. The latest form of the four door supercar – the F10 M5 comes straight from the factory with a fairly aggressive appearance. This provoked the tuners at Vorsteiner, which have recognizes the need for a truly graceful and yet aggressive shape.
This was the reason that stood behind the creation of their new carbon fiber aerodynamic program. As usual, they have utilized the highest possible quality and materials as well as the most modern technology and production methods.
To be more precise, the Vorsteiner BMW F10 M5 program features Carbon Fiber Pre-Preg Add-on Front Spoiler, Carbon Fiber Pre-Preg Add-On Rear Diffuser, Carbon Fiber Pre-Preg Add-On Boot Lid Spoiler and 21 inch VS-190 Forged Monoblock Wheels.
Each of the aforementioned parts has been modeled using a 3D scanner for perfect and exact accuracy. Pre-production sections were wind tested and formed for minimum drag coefficient and maximum effective downforce, reducing lift at the front axle.
In addition, every single segment was specifically designed in order to improve the appearance of this BMW but still seamlessly mesh into the existing bodywork. What is more, the Pre-Preg Carbon Fiber structure gives the parts better stiffness, aerospace strength and durability when compared to traditional hand laid carbon fiber elements.
Source: Vorsteiner