Elise 380: Lotus's most agile sports car has a lot to demonstrate. Check it out!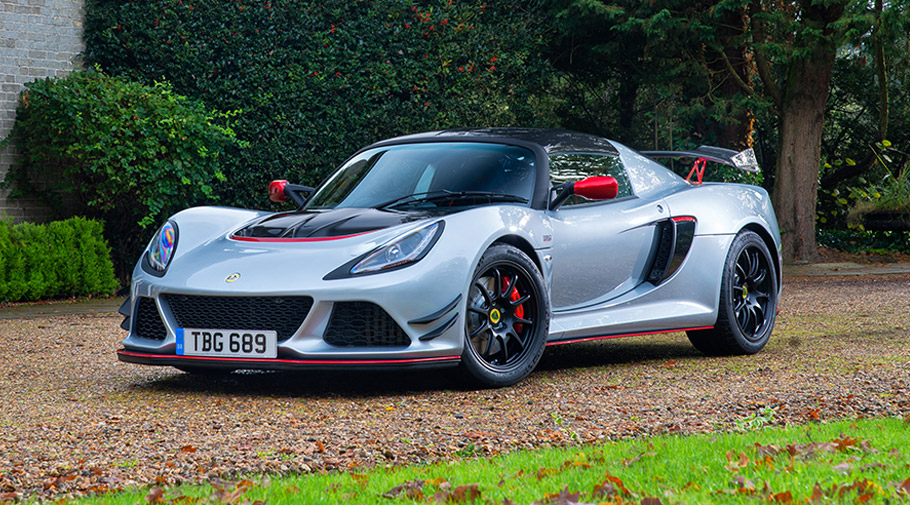 High in power, menacing in style, the new Lotus Exige 380 is by far the most aggressive in the Exige lineup. Many people would say that this is the same drivetrain system in different package. Nope. This is not the case with the latest Lotus family member.
What is special about this one is that it relies more on drivetrain system improvements, rather than electronics and utility gadgets. This means that it delivers a total 352hp per tonne power-to-weight ratio and will try to be one of the best supercars in the field of agility and manoeuvre. It is also one of the lightest in the whole Lotus range with its mere 1,066kg. Sounds good, right?
But do you know what sounds better? The engine roar. This is a mighty 3.5-liter V6 power unit that generates a total of 375hp (270kW) and 410Nm of torque. Exclusively tested and refined, this unit promises some unforgettable journeys and numerous adrenaline rush situations. We are sure about this one.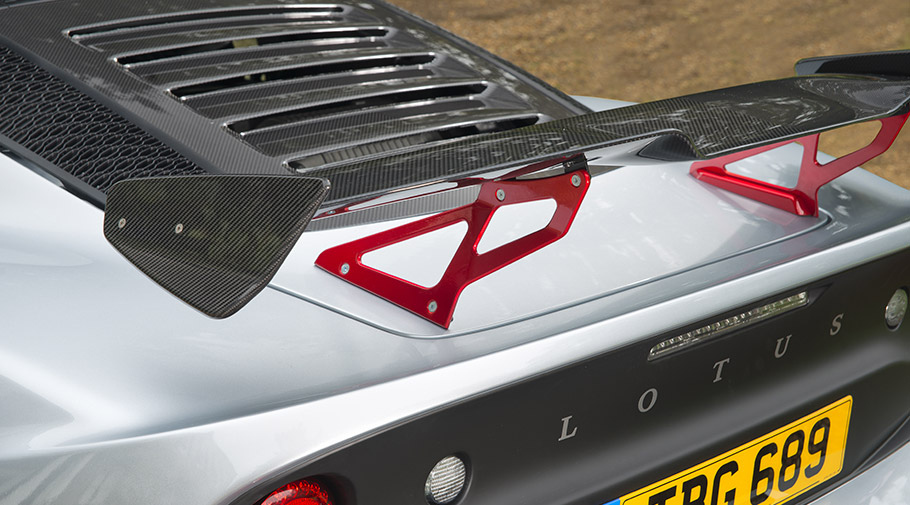 The V6 is mated to a six-speed manual gearbox that is also exclusive for this particular model. It is especially designed to eliminate lateral movement and it is also super light, thanks to the aluminum components and parts. In fact, there is also an automatic six-speed transmission as an optional feature with aluminum paddle shifters behind the steering wheel. Lotus has taken care even for the most devoted lovers of motorsport activities!
SEE ALSO: Lotus Has Revealed The Latest Limited Edition: The Exige 350! Check it out!
In terms of styling, the vehicle is not only beautiful and stylish. As any other Lotus vehicle, the Exige 380 features especially shaped body that deals impeccably with aerodynamic challenges. It has undergone special procedure and extensive CFD modelling work and allows far more efficient air flow that predecessor models. Also, the numerous carbon-fiber components further enhance the agility and dynamics of the vehicle.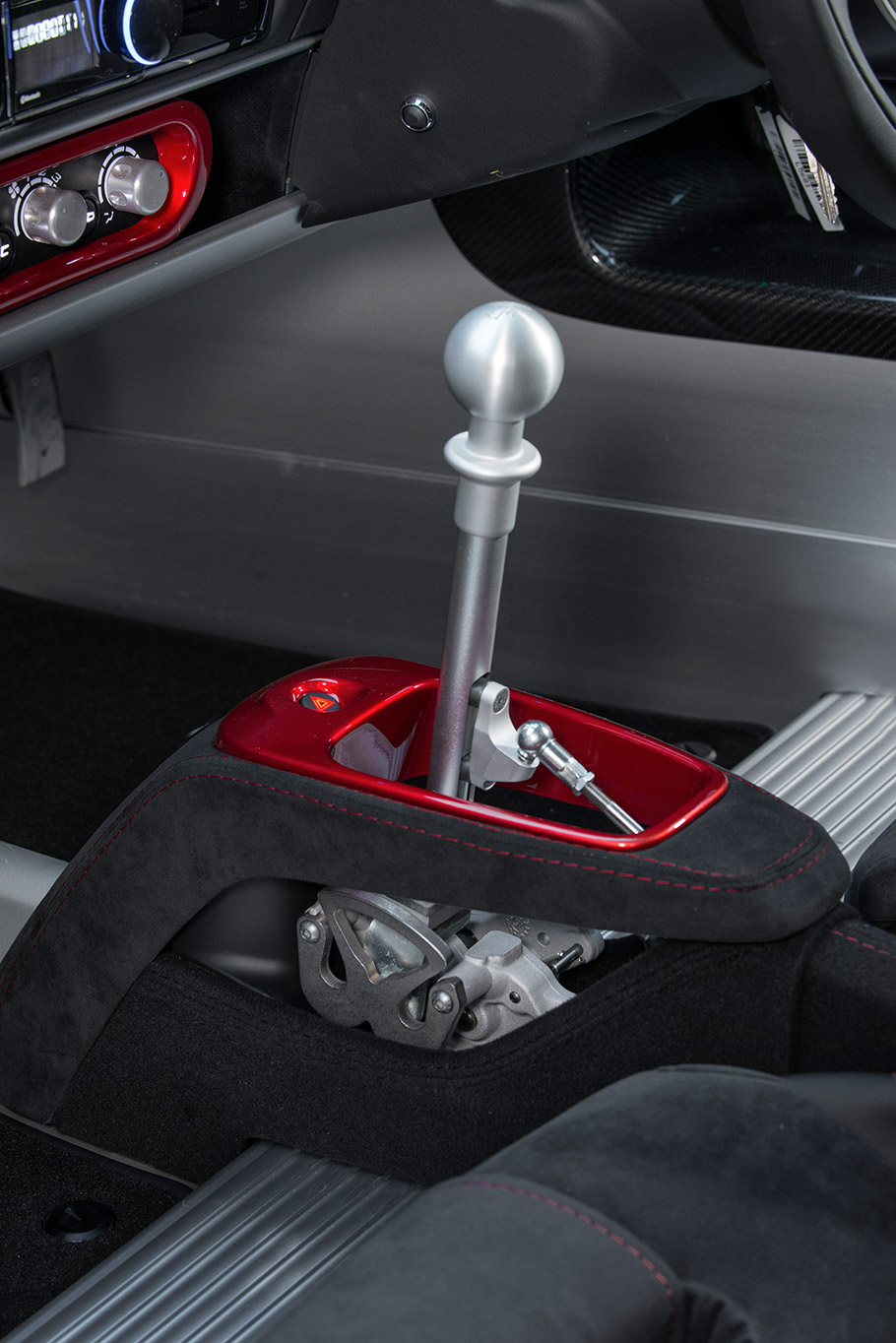 Further features include Michelin Piliot Cup 2 tires, placed on ultra-lightweight alloy wheels that can be specified in black or silver. There are also AP Racing forged four-piston brake calipers and special grooved performance two-piece brake discs.
Of course, as you might have expected from Lotus, this is not all. The design crew also includes optional Carbon Exterior Pack that contains a one-piece carbon roof panel and neat carbon louvered tailgate. Being heavier than the original roof panel with a total of 2kgs, the carbon louvered tailgate saves exactly two additional kilos of weight, so you should not worry about weight gains.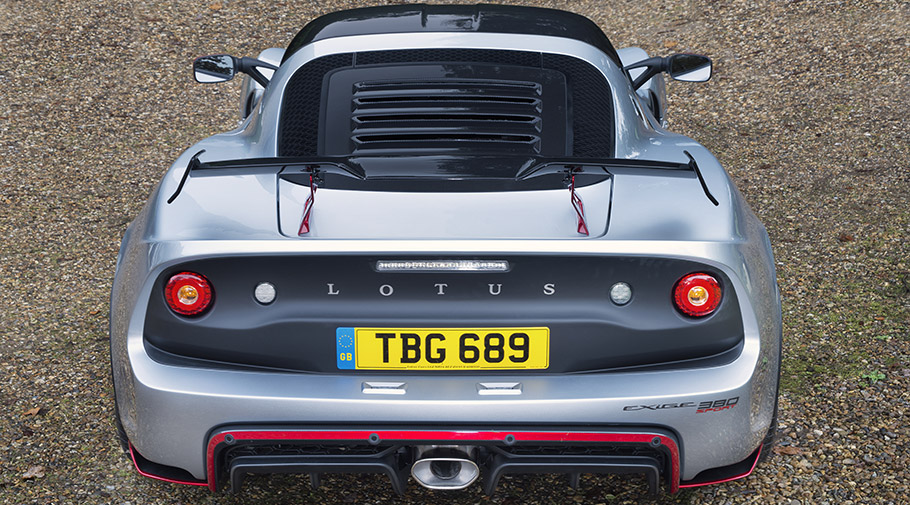 And the styling and convenience goodies? Exige Sport 380 can be specified in one of ten individual colors that altogether with the carbon-fiber components enhance the sporty and menacing stance. Also, for all of you who are still not satisfied, there is optional accent finishes can be specified.
The interior is enhanced by neat detailings, carbon-fiber components, including sporty seats, Alcantara wrapping and numerous optional and customizable features. There is, for example, Interior Color Pack that brings contrasting surrounds, HVAC surround, carbon seat eyelets and electric window bezels. Cool.
Source: Lotus