EMIRAI 3 Concept Will Be Unveiled At the 2015 Tokyo Motor Show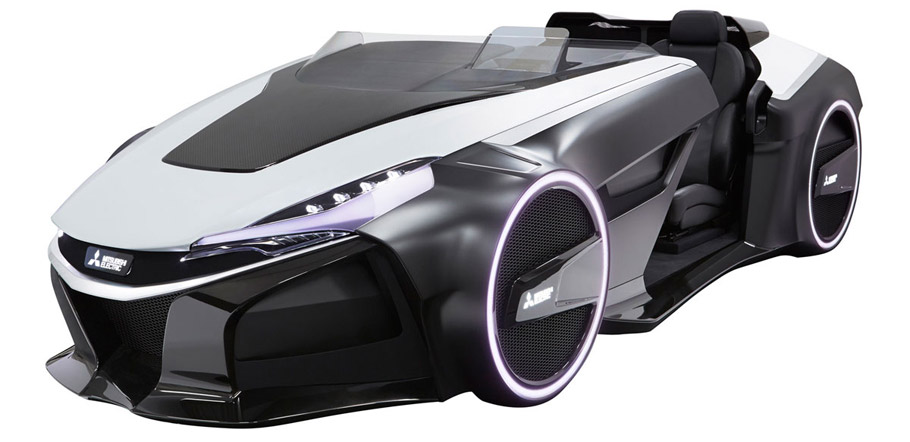 Mitsubishi Electric Corporation announced that its EMIRA 3 xDAS concept will feature next-gen driving-assistance technology along with further enhanced safety and comfort features. EMIRAI 3 will be officially unveiled at the 44th Tokyo Motor Show 2015 at the Tokyo Big SIght complex from October 29 to November 8.
Based on the EMIRA 2 xDAS Concept that was introduced back in 2013 at the Tokyo Motor Show, EMIRAI 3 will incorporate some of the ideas, but with evolved and revolutionized manner. It will even have that human machine interface, along with driver sensing, telematics and light control. All these tweaks are part of the slogan "Feelings come true". So, let's check out what does the Concept have to offer.
There is a special Multi-Bonding display on the dashboard that offers high visibility and operability, along with some pure aesthetic harmony with the other surrounding interior components. There are also high-visibility panels that reduce reflections and display details that can be changed according to driver's preferences.
SEE ALSO: Mitsubishi eX1 Concept Compact SUV Is Coming Our Way!
Furthermore, the machine can be operated without even looking at the display. The only needed thing is operator's hand: by certain moves and gestures he can control the music volume, temperature and other adjustments. The operator can even write and he is not required to confirm each time he writes a character. Cool, right?
The HUD can create 3D images up to 10 meters ahead of the driver in order he keeps his eyes on the track. The display can be further adjusted, according to specific situations for even safer and easier driving. The hi-tech concept can even analyze and identify intersections with poor visibility and can even learn to react to certain locations and situations.  And maybe the coolest new feature is the Telematics system. This is special software that tracks driver's physical condition and suggests some breaks or certain actions to be performed. The system can also collect and share information about dangerous situations. How cool is that?
Source: Mitsubishi Electric Corporation