Exclusive: Honda Teases Brand New MPV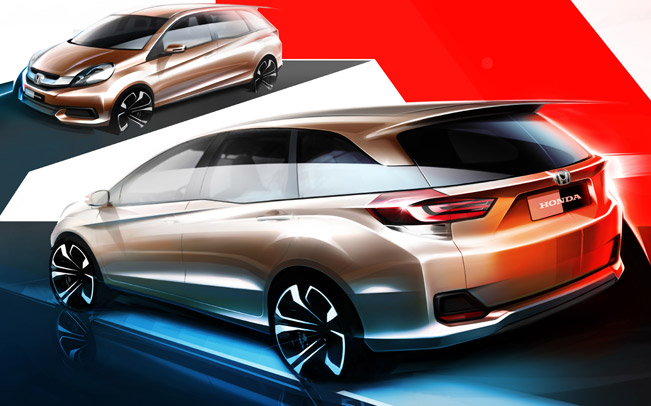 Exclusively Honda has just released a sketch which teases the brand-new Honda MPV. The official global premiere of the vehicle is to happen at the upcoming 21st Indonesia International Motor Show. The event will take place between 19th and 29th of September in Jakarta, Indonesia.
The new Honda MPV was created specifically for the Asian market. In addition this model will be the first brand's product in Indonesia which is to be featured in the entry level MPV segment.
What has been revealed so far is that the new MPV is going to be based on brand's model Brio and is to offer seven seats in a 3-row configuration. Of course, as it is visible from the sketch, the model will also feature an innovative design. Being a MPV it is to offer a spacious cabin, and Honda's popular advanced safety.
More importantly, the Honda MPV will be powered by a 1.5L gasoline engine, which will provide not only great levels of fuel efficiency but also sporty performance.
This model will also be locally produced in Indonesia as the first product of the new Second Plant in Karawang which will start working in the beginning of 2014. Honda India probably will also show the MPV at the 2014 Auto Expo in February.
Source: Honda