F-150 Raptor Becomes Parent of Ford EcoSport Storm Concept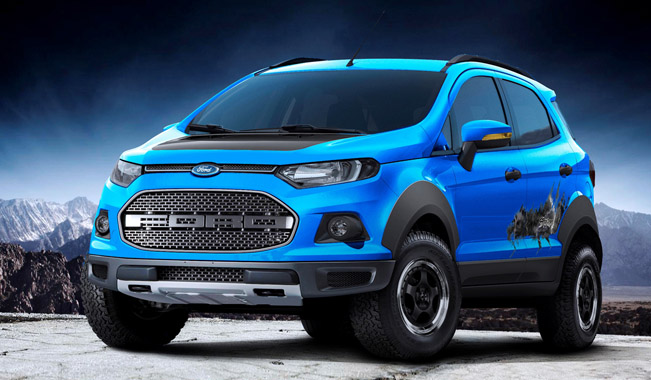 Another concept coming form the Sao Paolo auto show is the Ford EcoSport Storm. It has the capacity, versatility and customization possibilities and is inspired by the F-150 Raptor pickup. As its descendant the SUV was designed with the aim to convey strength and power. For this reason the specialists at the company have made the model with grid aggressive profile. As an exterior color they have used the so called "Blue Storm", and made it even more exclusive with details in black and silver, is supplemented by special graphics on the sides.
Running on 18-inch alloys wrapped in 215/75 R15 rubbers, this machine shows a really nice production possibility. In addition, the frames of the fenders and the front guard reinforce the off-road profile of the model.
Ford has created two other interpretations of the EcoSport. The other two were created by the Design Department of South America and they follow the theme of "Beauty and The Beast". This strange name does not come to signify a pinkish SUV, but highlights the contrast between luxury and sportiness.
First, the Beauty is sophisticated and urban oriented. This can be see thanks to the special paint in matte metallic copper called "Copper Stardust", the graphics and contrasting details, black roof, fog lights and 18-inch alloys which were fitted with low profile tires 235/40 R18. The interior offers four individual seats (in style armchair) upholstered in leather, DVD screens in the headrests and multimedia central with GPS.
And at last, the Beast's version is showing the sportiness of the EcoSport. It is covered with Speed White pearlescent white bodywork and features contrasting details in blue and orange. The exterior of this version also includes three bar grille, fog lamps with four LEDs and 18 "rims with 235/60 R18 tires. Inside, the interior has wide range of technologies and a multimedia system.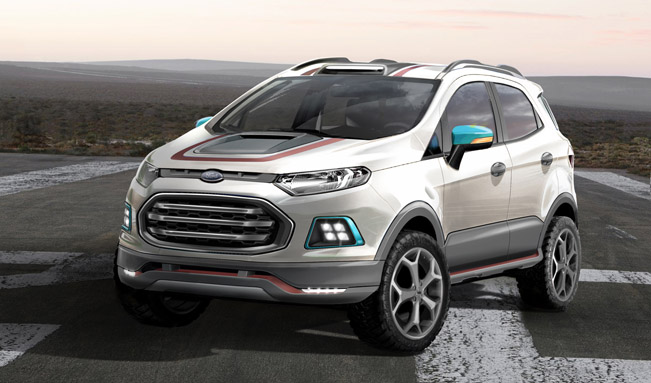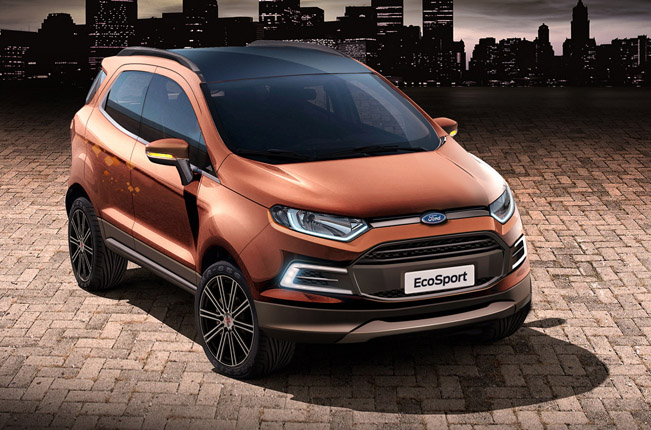 Source: Ford