Ford Performance team showcases F-150 Raptor's flexibility [w/video]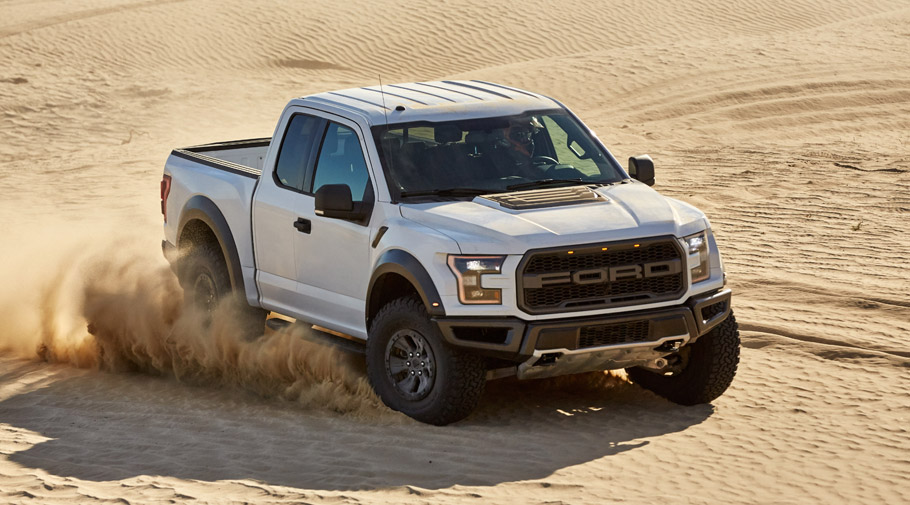 Stories about our favorite F-150 Raptor continue! Today we continue with vehicle's special systems that allow it to tackle down any challenge in any road condition and situation. F-150 Raptor features a total of five terrain modes to fit in every kind of demanding road (or off-road track). So, here's what you can do with tweaking a bit the buttons in the cabin:
Normal mode
As name suggests, this one is the preferred one for everyday on-road duties and is ideal for a comfortable and convenient drive.
Sport mode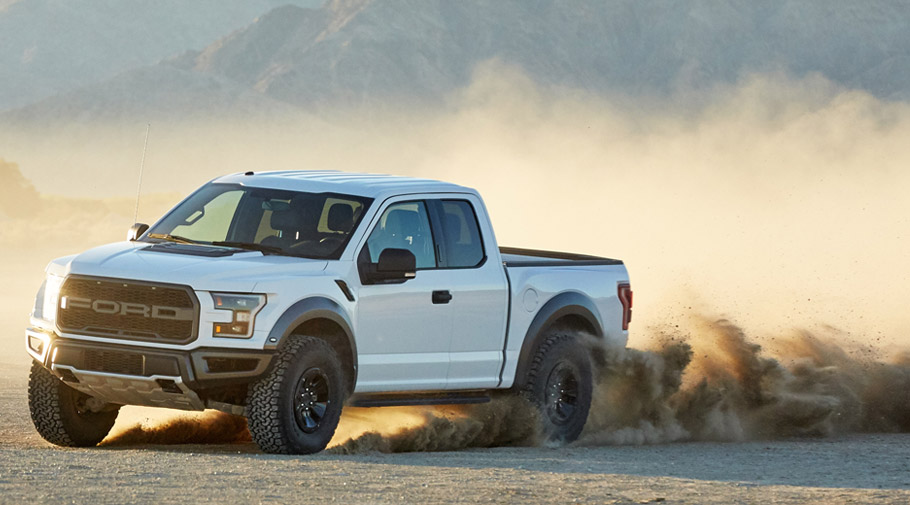 This one shows vehicle's adrenaline-rush capabilities. You can select this mode for some enhanced on-road driving: what this mode does is to increase the throttle response and to provide some sporty-oriented steering feel. Of course, quicker speed shifting is also present with the Sport mode.
Weather mode
This one is divided in two sub-modes.
Snow/Wet If there is some snowy or wet weather issue, this one will make the most out of the situation. Without compromising performance rates or convenience, this one can tackle down numerous snowy or wet tracks, thanks to the engaging of the 4 Auto system. Also, an additional special system makes all the needed calculations and engages just enough amount of throttle, wheel torque and power to deal with any road challenge.
SEE ALSO: Ford GT '66 Heritage Edition is here to win some hearts
Mud/Sand In order to deal with muddy or sand-slippery roads, this setting will do the job. The electronic locking differential adopts to the loose and soft ground, while the AdvanceTrac setting aids Raptor to keep its foots on the ground. The mode automatically sets the steering to comfort in order to make it easier to navigate along tight trails and over obstacles.
Baja
Baja is a special mode. It is especially created and exclusively fine-tuned to deliver some high-speed desert runs. Baja mode engages F-150's 4 High setting and programs the AdvanceTrac to the least intrusive setting. At the same time the throttle map is set for more linear power and tweaks the engine response in a sort of hardcore off-road behavior. Gearbox delivers quick shifts and holds gears longer: this helps the vehicle to stay in its power band.
Rock Crawl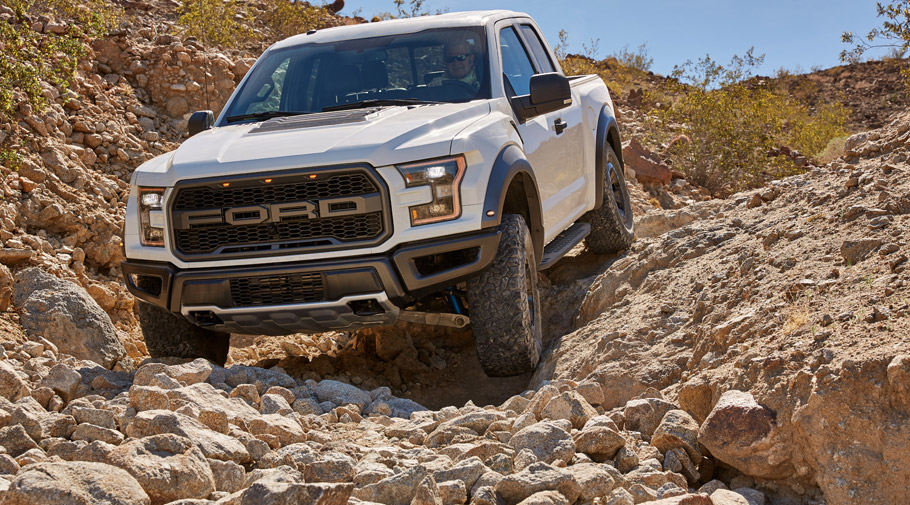 Last, but not least, this one is especially created for intense off-road driving and rock climbing at low speed. When engaged, this mode sets vehicle's settings to 4 Low and at the same time the electronic locking differential is engaged, while the AdvanceTrac is set to least intrucive mode for optimum rock-climbing capability. Also, the front camera allows driver to see what's ahead of the truck and can be kept on at speeds up to 15mph.
Definitely a capable machine, Raptor continues Ford Performance's tradition to deliver customers highest performance rates and adequate response to road's demands.
Source: Ford Performance 
Video Source: Youtube
Channel Source: Ford Performance