Famous Parts Mercedes-Benz CL63 AMG Black Edition Wide Body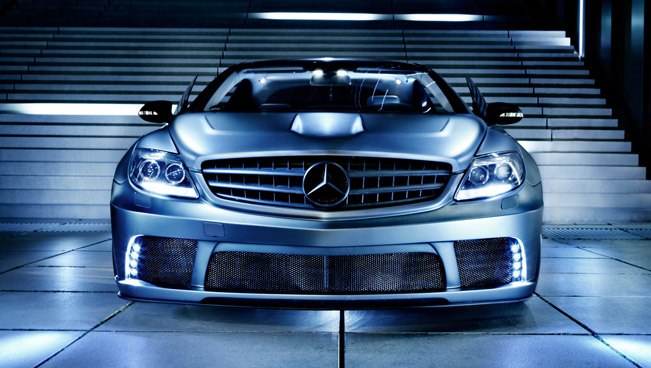 Famous Parts have equipped the latest Mercedes-Benz CL63 AMG with their Black Edition Wide Body Kit, in thus way transforming the elegant vehicle into a masculine athlete with muscular proportions and broad shoulders.
The tuning is attributed to the work of the company Famous Parts from Ratingen, Germany. What they have done in particular is to give the Mercedes-Benz new front bumper together with spoiler blade, a pair of side skirts, a rear bumper with diffuser, a pair of front mud guards, rear side wall enlargements, a new engine hood and lattice inserts.
In addition, what is good to mention is the integrated Famous Parts in Prior Design front bumper with bright LED daytime running lights with exact fitting molded parts. Of courrse, what grabbs the attention is the powerful stance of the car, achieved by the complete wrapping in the striking color shade of "Frozen Gray Matt Champagne Metallic" rounded up with the tinting of the rear side glasses and the rear windshield.
To roud of the aggressive presence of the CL63AMG, the specialist have equipped it with high-grade Brabus alloy wheel rims of size 10.5 x 21 inches. Moreover, the "Monoblock E" rims were fitted with Continental Sport Contact high-performance tires of the dimensions 265/30R21 on the steering axle and 305/25R21 on the drive axle.
Even more, Famous Parts lowered the vehicle through the electronic adaptation of the serially produced ABC chassis frame while spacing discs of the company H&R accounted for the horizontal alignment of the wheels in such a way that they blend perfectly well with the edges of the wheel arch.
At lats and defintely not least, the tuners done some excusite work on the 6.2 liter V8 driving mechanism of the CL63. With the help of a software, they modified and enahced the exhaust gas system, thus achieving a significant power boost of 85 horsepower. The result is 610 horsepower (450 kW) in total.
Source: Famous Parts