Famous Parts Adss More Distinctiveness To Mercedes-Benz SL500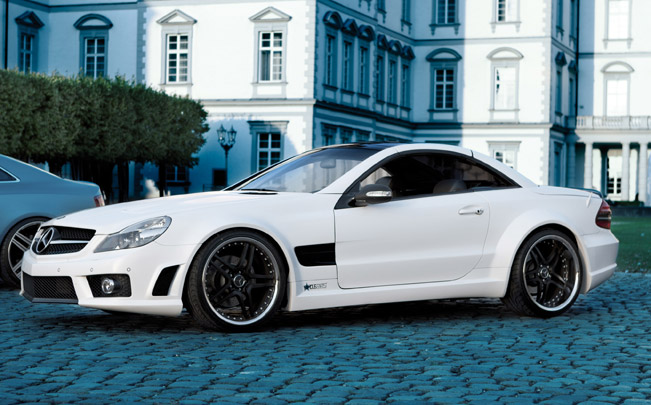 Mercedes-Benz SL 500 is one of the most stylish cars on Earth and it will never go out of trend. In fact, it is the number one model in the Mercedes-Benz scene for many years. Thanks to its powerful V8 engine it is able to generate 435 hp (320 kW).
In the mean time torque is measured at the staggering 700Nm. This basically means that the SL 500 needs only just 4.6 seconds for the acceleration sprint from 0 to 100 km/h.
The German tuners at Famous Parts have made this conversion on the famous SL500 particularly well. They gave the roadster a complete Prior Design wide body car body kit consisting of front and tail bumper, side sills, a new motor cowl, front mudguards and rear side wall widening.
Furthermore, the kit is complemented and rounded off by a facelift for the outer mirrors, new headlights and a rear spoiler. An in order to get in resonance with the wintter season, Famous Parts applied "white pearl matte metallic" film to the car body.
In addition, the serial ABC-chassis is lowered by an electronic module that also permits manual height adjustment. Type III FPX rims turn in the wheel box: 8.5x20 inch with 255/30R20 at the front and 11x20 inch with 295/25R20 Continental Sport Contact tyres at the rear.
An upgrade has also been applied to the exhaust system. Here we are speaking about the rear section of big brother SL63 AMG that has been attached to the original 500 tubes. As a final touch, Famous Parts painted some car body parts in matte-black and applied a dark film coat on the rear window of the panorama roof to contrast with the white exterior color.
Source: Famous Parts