Ferrari 458 Spider, California 30, FF at Goodwood
Good(wood) news: Ferrari are bringing the 458 Spider, the California 30 and the four-seater Ferrari FF to the event. For the 456 Spider, this will be a UK debut. It's particularity appealing because of it's aluminum retractable roof which is actually 25 kg lighter than the traditional folding soft-top. That's useful if you don't want to thwart too much the mid-mounted 4.5 V8 engine and make use of all the 570 hp that it produces. Recently it was again nominated for the International Engine of the Year award which makes sense as no one in their right mind would mount something less then perfect to an F1 style, dual-clutch, state-of-the-art transmission. Put those two entities together and you get a 0-60 mph time of 3.4 seconds and a top speed of 199 mph.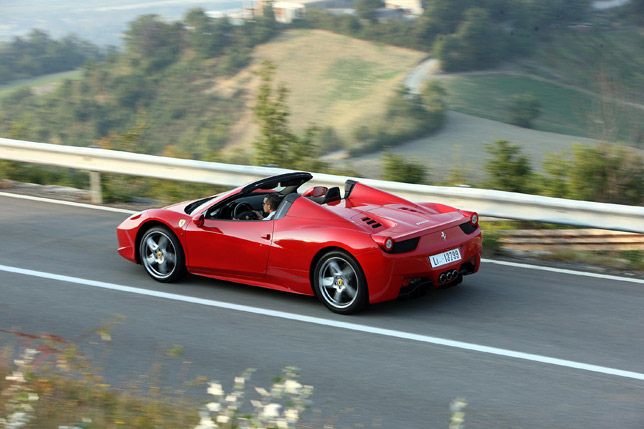 Ferrari 458 Spider
The other player who visits the Island for the first time is the Ferrari California 30 – it's called that way because of the 30 kg loss in weight. Apparently, with the help of alchemy we suspect, the Ferrari engineers have managed to turn those kilograms into extra hp. So now we are talking about a V8 that rolls out 490 rampaging Italian stallions. An optional package for the California is also a thing now – less body roll and more responsiveness through some in-house tweaking of the suspension.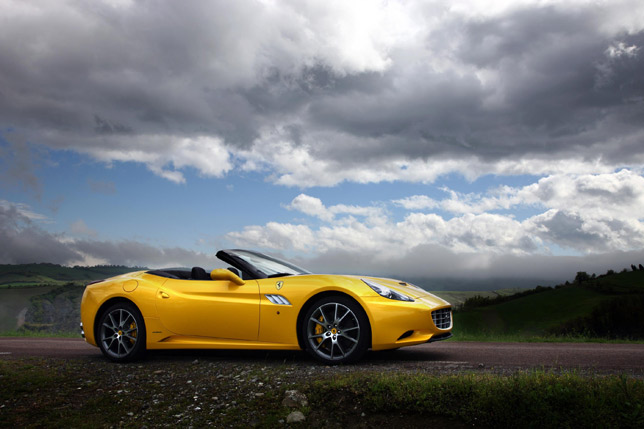 Ferrari California 30
The Ferrari FF grand tourer will also make an appearance. It represents the company's uncharted territories – four-seats, four-wheel-drive, grand touring tech, the lot.
The front-mid engine in it is the flagship Ferrari unit right now with over 660 hp at 8,000 rpm, 12 cylinders and a displacement of 6,262cc. That renders the FF capable of a 0-60 mph acceleration in 3.7 seconds. And thanks to the abnormally light 4RM (AWD) system and the 47:53 weight distribution, the FF is quick to response to driver input, stable and incredibly fun to drive.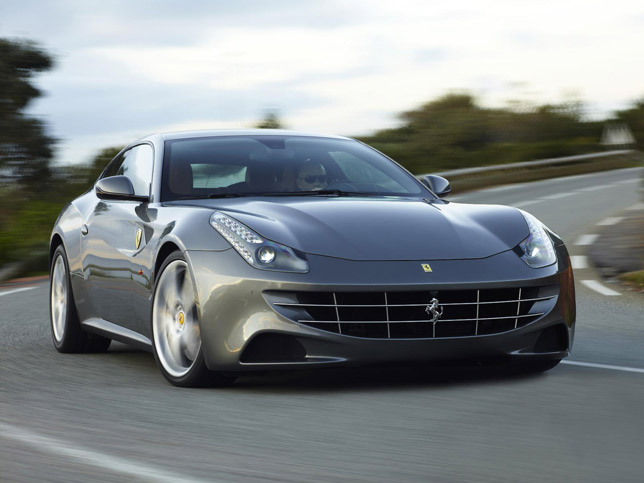 Ferrari FF
The Goodwood Festival of Speed is held annually at West Sussex, England. The event for this year is scheduled for the last weekend of June.
Source: Ferrari