Ferrari 599XX Evolution at Suzuka [HD video]
Ferrari World has released a nice video presenting the 599XX Evo, which hits Suzuka race track in Japan. The model is strictly reserved for Ferrari Corse Clienti, who participate in the track-based research and development program. In other words, if you are not a race client, you can't drive such machine.
The 599XX boasts active aerodynamics package, redesigned rear diffuser and special compound Pirelli tires for insane traction at the race track. The engine has 750PS (552 kW) and 700Nm (516 lb-ft) of torque, which is just enough to move the Earth. However, this is an increase of 20PS thanks to a new exhaust system redirected to the sides of the vehicle.
Last, but not least, the 599XX Evo is 35 kg (77 lbs) lighter and has a shorter final gear ratio for improved acceleration.
Check out the full HD video below, where you'll see nice moments from the race track and the amazing sound of the cars.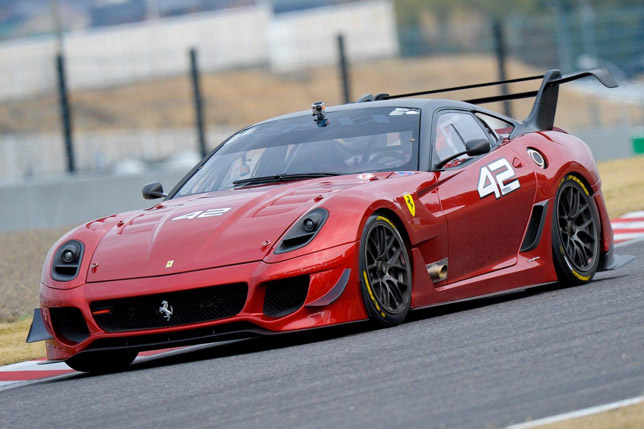 Source: Ferrariworld via Youtube