Ferrari F150 at the Race Track [video]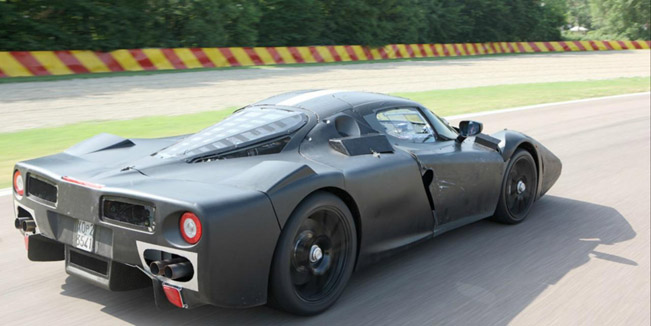 Marchettino has published a video with the upcoming Ferrari F150, which has been put on testing at the Fiorano Race Circuit. The hyper-car will make its official debut at the 2013 Geneva Motor Show.
The car wears a lot less camouflage than before, so some details are completely exposed. The F150 has enormous fenders, ventilated hood and headlights from 458 Italia. There is also a four-tailpipe exhaust system, which sounds sensationally. At the rear, the Ferrari's signature – two round taillights.
Nothing is confirmed for the powertrain, but rumors says that the F150 will have a V12 engine backed up by a Kinetic Energy Recovery System (KERS). The power will be around 950HP (699 kW) – 0-100 km/h in under 3 seconds and a top speed of 370 km/h (230 mph).
The pricing will be around €1,200,000.
Source: Marchettino via Youtube