Ferrari unveils new Special Series sportscar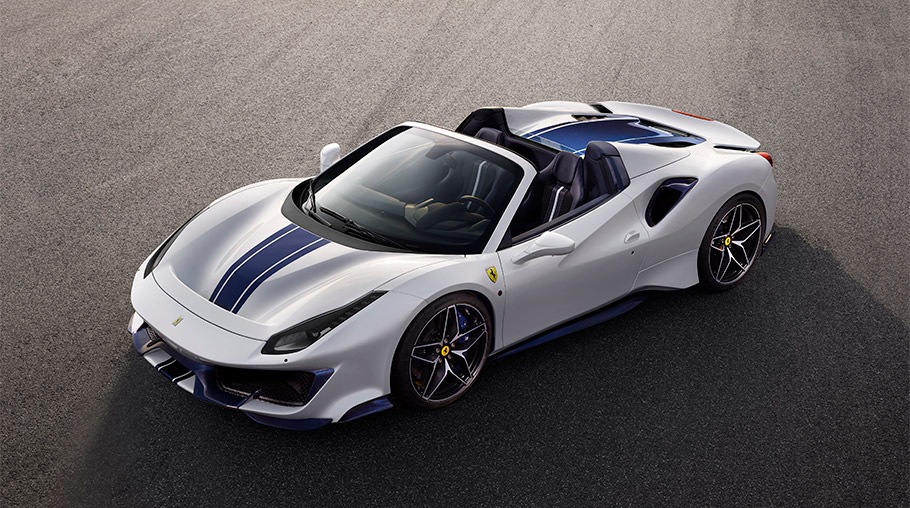 Ferrari's new Special Series model is named Ferrari 488 Pista Spider and was unveiled at Concours d'Elegance at Pebble Beach, California. This is the 50th drop-top model from the Prancing Horse team and as it seems, the premiere in US has happened naturally – since the '50s, North American clients have been keen connoisseurs of high-performance convertibles.
The vehicle itself sets new benchmark for Ferrari: first of all, it features an unprecedented weight-power ratio of 1.92kg/cv and adopts the most powerful Ferrari V8 engine ever that has already won Best Engine in the world award for the third consecutive year at the 2018 International Engine of the Year Awards. This is a 3902cc twin-turbo V8 machine that generates a total of 720hp and combines this output with increasing torque at all engine speeds that results on continuous and smooth acceleration all the way to the red line.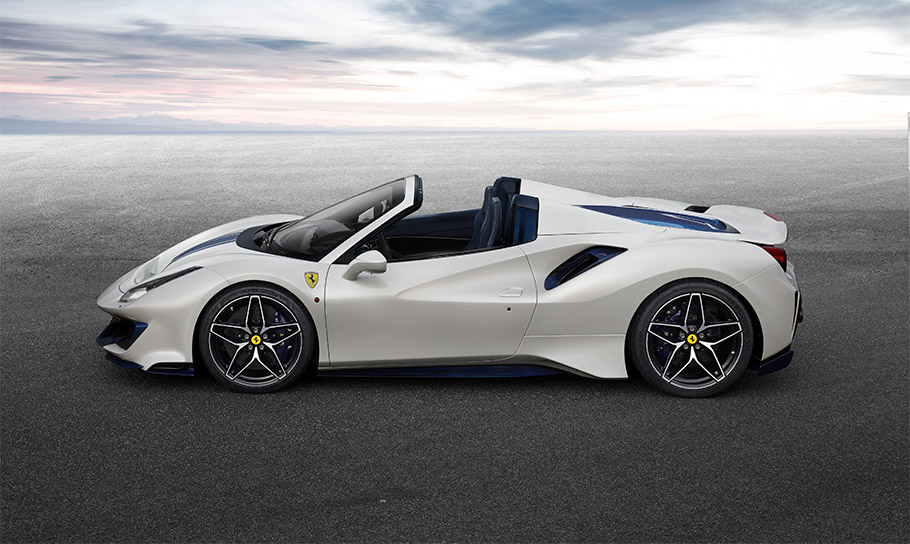 SEE ALSO: Ford reveals 2019 GT Heritage Edition model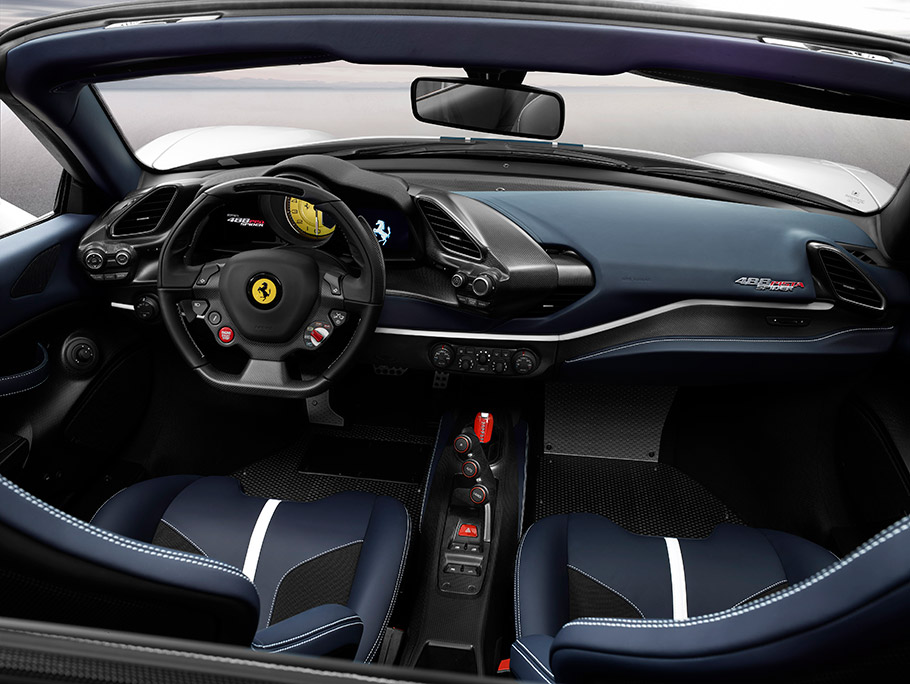 488 Pista Spider represents the natural development of the defining design of the coupe model. Brand's designers have aimed towards maintaining that perfect balance between aerodynamic efficiency and sporty aggression. The whole design concept is revised and showcases new exterior and interior solutions as incorporating new lightweight parts, generously using carbon-fiber. However, what has caught our eye is the set of new diamond-finish 20-inch alloy wheels with a 10-spoke star-effect interpretation of brand's traditional mid-rear engine berlinetta-styled rims. Also, there are optional one-piece carbon-fiber wheels that offer a 20 per cent weight reduction, compared to the standard 20-inch alloys.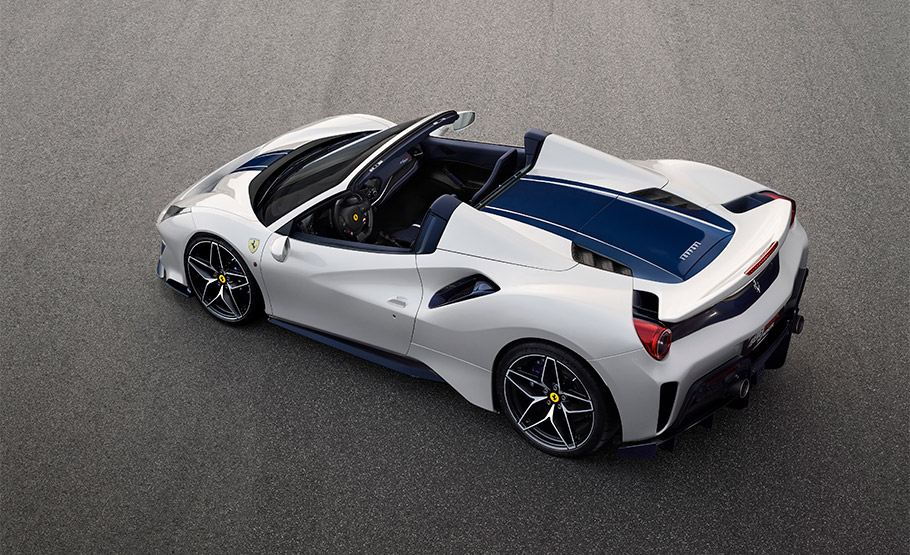 Enjoy!
Source: Ferrari