Bentley Rolls Off the Production Line the First Bentayga in Anthracite

Bentley Bentayga is the first luxury SUV of its class offered on the market. Yes, we have the Cayenne but here we are speaking of a different and higher kind of luxury experience. The Bentayga will be the benchmark against which all other SUVs are measured and will be definitely defining a brand new segment of the luxury SUV.
The good news is that the first ever Bentayga has just roll off the production line in Crewe, UK. As a matter of fact, the model is the reason for one of the biggest investment programmes (£840 million) in Bentley's history. Precisely, for four yeas since the start of the work on the model, 1,500 UK jobs have been created.
SEE ALSO: 2017 Bentley Bentayga SUV is Now Official! [VIDEO]
Besides the ambitious £800 million investment into the Crewe factory, the Bentayga is backed by £9.5 million from the Regional Growth Fund. It has obviously created hundreds of valuable skilled jobs for the area and secured the future of production onsite.
The Bentley Bentayga is currently entering full production and those who have purchased it should expect their deliveries from January next year. The very fist car that has rolled off the production line was finished in Anthracite paint color and was handcrafted for about 130 hours.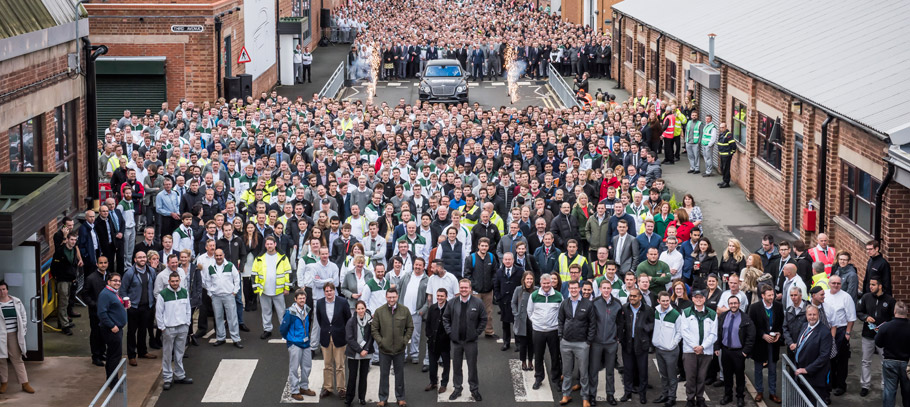 Facts About Bentayga
I am not going to say a lot about this model, because all you want to know is featured in the link above. Make sure you visit it to find out whether this is your vehicle. But I should mention some interesting facts about this SUV.
The First Edition will come in 608 units only and this will be for all customers globally. And along with it buyers will also receive a special Breitling watch to compliment their new and shiny SUV.
Bentayga will be driven by a 6.0-liter W12 engine, producing 608hp (447kW) and 900Nm of torque. This means that the luxurious vehicle can go from 0 to 100 km/h (62mph) in just 4,0 seconds and chases the top speed of 301km/h (187mph).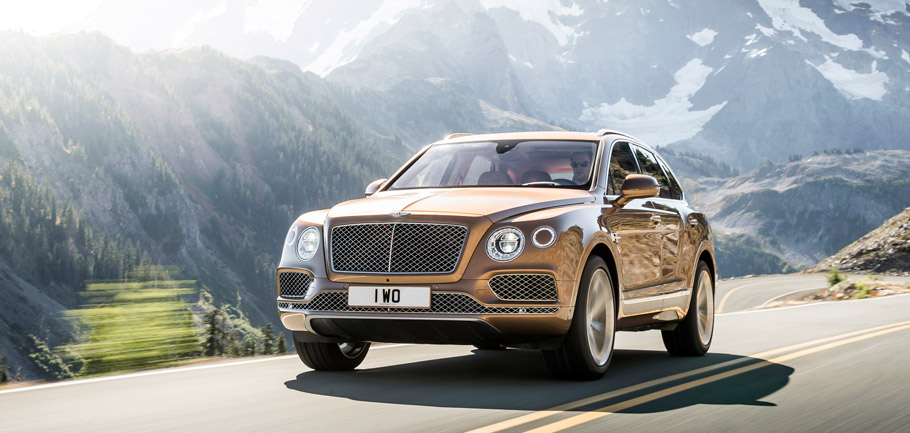 The go-anywhere attitude is highlighted by integrated skid plate into the lower section of the front bumper and alloys in size ranging from 20 to 22-inch. There is also a huge panoramic glass roof, which takes almost 60 per cent of the total roof surface.
These details make the Bentayga the fastest and most powerful, most luxurious and most exclusive SUV in the world, doesn't they!
Source: Bentley