First Zero Emissions MINI E Delivered to U.S. Customer
Peter Trepp has become the first of several hundred customers in the United States to take delivery of the MINI E — MINI's fully electric, zero emissions vehicle. The other customers deliveries will be completed by the end of June.
"Congratulations to Peter Trepp on being the first person in the United States to take delivery of the MINI E, I hope he enjoys this year-long adventure on which he is about to embark," said Jim McDowell, Vice President of MINI USA. "I want to thank him and the hundreds of other pioneering spirits participating in this program, as the knowledge gained from their involvement will play a vital role in helping to shape the development of new ideas, technologies and future forms of transportation."
450 MINI's are scheduled for customers like Trepp, who applied online at MINIUSA.com to be part of the one-year field study, and a portion will also be used as fleet vehicles. The fleet vehicles will be dedicated to full-time extensive and intense daily use in select fleets, such as the NYC Street Condition Observation Unit (SCOUT) and those that are being provided to the city of Los Angeles. As part of their participation in the field study, Trepp and the others selected will provide ongoing real world use feedback to MINI on their experiences with the zero-emission electric cars. More than twice the number of people applied as there are cars available in the U.S.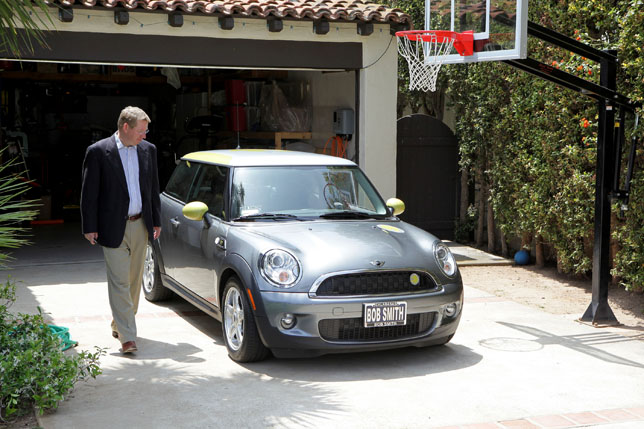 The MINI E is the first product of BMW's Project i, a program designed to research and develop transportation strategies and new types of vehicles specifically to meet the needs of the world's growing mega-cities.