Ford at Bangkok Motor Show 2011
Ford has officially announced that its all-new Ford Ranger pickup will make its Asian premiere at the 32nd edition of Bangkok International Motor Show.
Developed exclusively under the automaker's One Ford strategy, the newly-designed Ford will be presented by a robot presenter, a 3D mini-theatre, a driving simulator, a virtual Driving Skills for Life safe-driving video game, and a personal interactive towing challenge.
Peter Fleet, Ford ASEAN President, stated: "The ASEAN region, with Thailand as our production hub, is a key opportunity within our Asia Pacific and Africa growth strategy, so leveraging the Bangkok Show for the ASEAN unveil of our global All-New Ford Ranger is a natural thing to do."
"We have mobilized our global resources, partners and personnel for this Show, clearly underscoring both the significance of the flagship Ranger to our business, and the central role that Thailand will continue to play in its ongoing success," Fleet added.
In addition to the stunning new Ranger, Ford booth will also include a fresh example of the new Fiesta, a specially equipped Ford Focus, an improved Ford Everest SUV and a Ford Ranger WildTrak edition.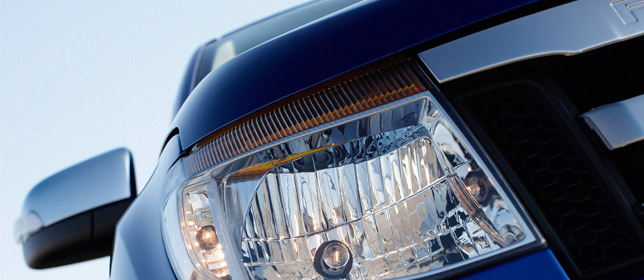 Source: Ford