Ford Ranger Returns to ARENACROSS Tour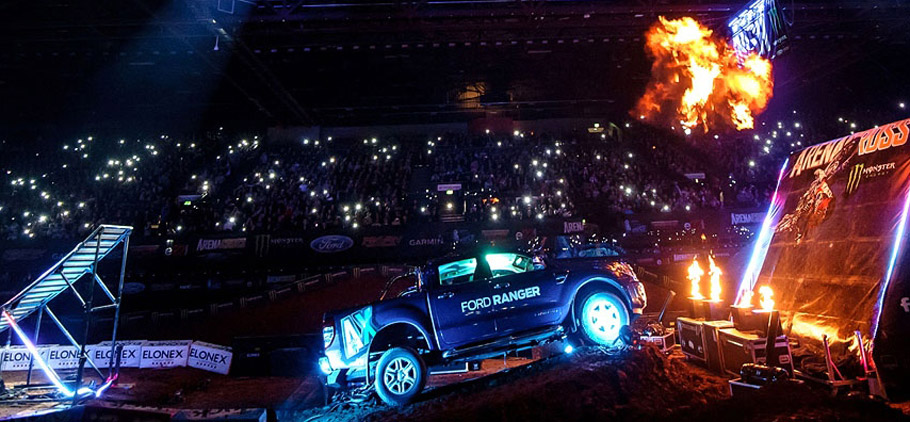 Ford Ranger was revealed at the Frankfurt Motor Show last month. Now it is time for it to make debut in the UK with its return at the sports and entertainment event ARENACROSS. If you aren't familiar with the 'happening', it is an adrenaline-fuelled Motocross display, which will start this weekend outside Wembley Stadium with an 'Action Tour'.
In addition, Ford Ranger will be also touring the country alongside ARENACROSS event. The next stops will be at George Square in Glasgow on 24th October, Piccadilly Gardens in Manchester on 25th October and Centenary Square in Birmingham on 31st October.
SEE ALSO: Ford Ranger Wildtrack will debut at 2015 FIAA 
Ford will supply ARENACROSS with three Rangers. They will transport the equipment used to stage each event when it commences next year. Officially, 2016 ARENACROSS tour starts on 2nd January at the Manchester Arena and then proceeds to Belfast, Birmingham, Newcastle, Glasgow and Sheffield. The end show will be at the Wembley Arena in London on 27th February.
Eco Ranger Lowers CO2 by 17 Percent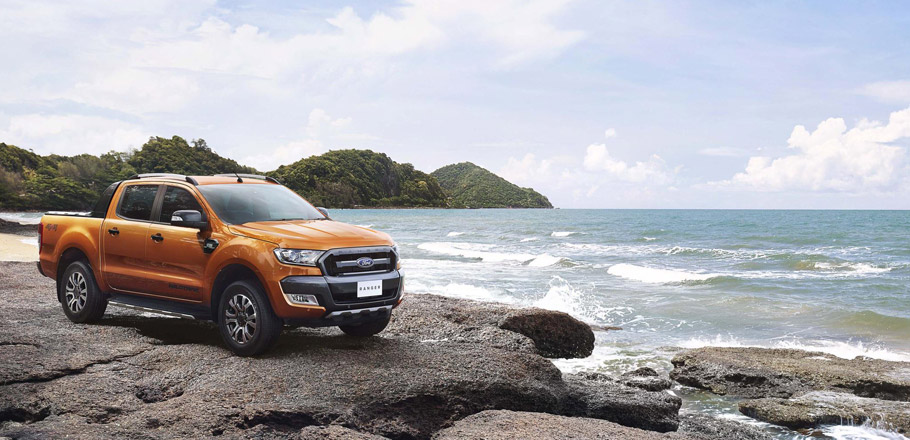 2016 Ford Ranger has very important benefits. Maybe the most important one is that it is the most fuel-efficient Ranger ever produced, because the reductions in fuel consumption are of up to 17 percent. In addition, there are a standard EPAS and available Auto-Start-Stop technology across the range on all manual transmission vehicles.
In terms of engines, the 3.2-litre TDCi 200PS six-speed auto powertrain will be offered for the first time on the Limited series. A lot of technology features will be also of great help to the future drivers. These include voice-activated SYNC 2 connectivity system with an eight-inch touchscreen, Lane Keeping Alert, Lane Keeping Aid, Adaptive Cruise Control with Forward Alert, Front and Rear Park Assist, Rear View Camera and Electronic Stability Control system with rollover mitigation and trailer sway control.
2016 Ford Ranger will be priced in the UK as follows: the starting price is £18,571 for the XL Super Cab, the series progresses with XLT that will be sold at a pricing of £21,171, while the Limited costs £23,271. At the top of the range sits the Wildtrak trim, priced at £26,171.
Source: Ford