Ford Demonstrates Latest Small City Car Additions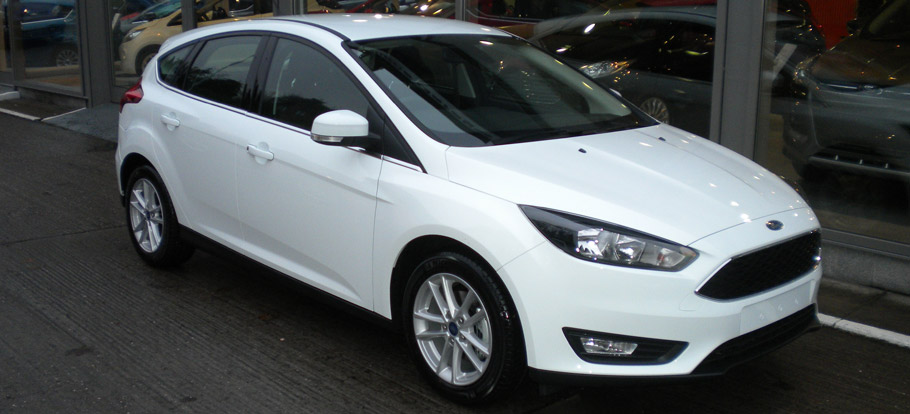 Ford demonstrates the latest members of the small city car lineup: the Ka Black and Ka white. Both of the models come with exclusive stylish and beautiful exterior and interior design. The latest Ka models come with black or white bodywork, complicated interior details and both vehicles demonstrate a fresh appeal and wonderful technology features.
The interior design for the Ka Zetec Black and Zetec White editions comes with unique seat trims and  high-quality components. The leather-dressed steering wheel and handbrake come with additional white stitching. Even the steering wheel spokes, the centre console, the door grab handles include the beautiful Pearl White finish.
Both models are equipped with Ford's 1.2-Liter Duratec  petrol engine, that comes with  57.6mpg fuel efficiency and 115g/km CO2 emissions.
SEE ALSO: What's New for 2016 Ford Mustang?
On the other hand, Ka Titanium models also received additional equipment extras. The standard pack includes leather trim with heated seats, panoramic roof, parking sensors and additional airbags. Exterior features include 16-inch alloy wheels and a restyled black grilled. There is also one more color, included: Grey Matter.
Fiesta models

With the wonderful and successful Fiesta Red and Black editions the well-known multi-award 1.0-Liter EcoBoost 140 hp (102 kW) is now available with the Zetec S lineup. 17-inch wheel design, taken from the Red and Black editions is also included on all Zetec S models.
Further additions to all Fiesta models include front LED daytime lights, DAB radio and exterior colors: Candy Red and Metallic Grey.
Engine options
Ford brand has achieved incredible fuel efficiency with the 1.5-Liter TDCi engine, that optimizes  the combusting chamber design and proudly demonstrates a cutting-edge turbocharge technology, along with fuel injection technology. Additional features to the engine system are the Auto Start-Stop system, Smart Regenarative Charging , special 5-speed transmission and low rolling resistance tyres.
In fact, Fiesta models can be further upgraded with large range of powerplant units, including the three-time International Engine of the Year 1.0-Liter EcoBoost petrol; the 1.25-Luter Duratec petrol and the 1.5-liter TDCi diesel, that delivers 88.3 mpg fuel efficiency.
Source: Ford