2016 Ford KA+ is about to hit the city streets. Here's all you need to know!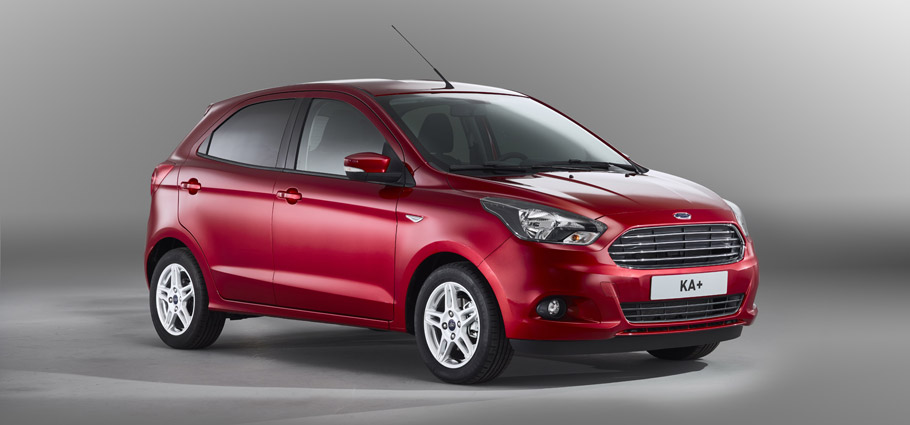 Ford revealed the new KA+ compact vehicle, which offers incredible interior space, excellent fuel efficiency rates and enhanced dynamics. With this release, Ford is aiming to provide buyers with an attractive vehicle with neat equipment and capabilities for a relatively small price. So, what does the sweetie offer?
Available from June this year, the Ford KA+ will come in a five-door hatchback with a plenty of space for five people with a length of little less than four meters. Slightly shorter than the Fiesta, Ka+  also provides 270 liter s of luggage space. And as we talk about space, we should mention that the cockpit is not only incredibly wide for the proportions of the vehicle, but also have some "secret" stowage places for bottles, umbrellas, bags and more.
Also, the interior features sweet grained finish on the instrument panel and hard-wearing trim materials in dark charcoal color scheme. There are numerous chrome accents, applied on the door release handles, central console, control knobs and air vents.
Drivetrain system
The KA+ will be available with an agile and responsive 1.2-liter Duratec petrol engine, available in two choices: either a 70hp (52kW) and 85hp (63kW). It will be combined to a five-speed gearbox and in Ford team's words, this combination is enough to deliver smooth driving, blended with a spark of aggressiveness. But we will see about that.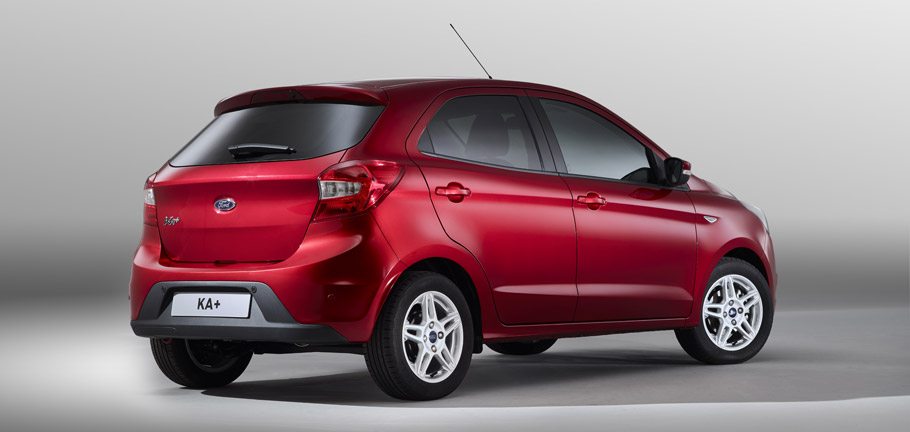 Also, Ford claims that the fuel efficiency rates are achieved thanks to a comprehensive calibration, regenerative charging and using a low-friction oil.
Standard equipment
Buyers are granted with tons of stock goodies. All KA+ models are geared with power front windows and door mirrors, front fog lamps, AM/FM radio with Bluetooth connectivity, remote central double locking with perimeter alarm, safety system with six airbags, Electronic Stability Control with Hill Start Assist, Deflation Detection System, Speed Limiter and Ford Easy Fuel.
SEE ALSO: First ever Shelby GT-H prototype 50th anniversary edition goes to Barrett-Jackson
So, how do you find the new Ford sweetie? Write down in the comment section!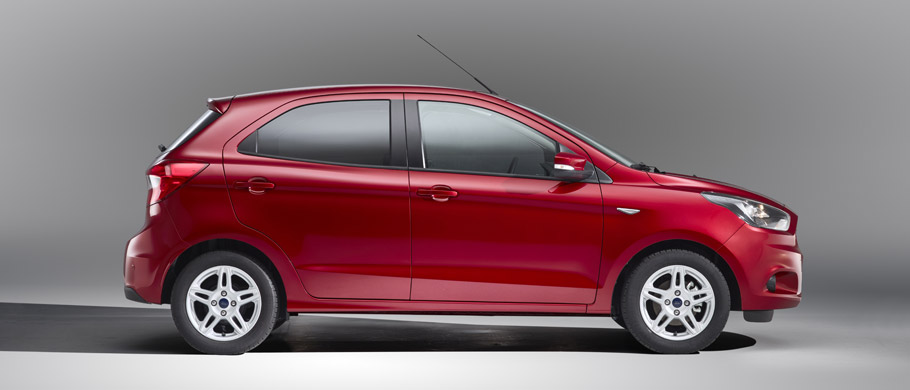 Source: Ford