Ford Demonstrates Latest Models at Goodwood Moving Motor Show
2015 Ford Mustang and Focus RS models will be presented at this year's Goodwood Moving Motor Show, that will take place on Thursday 25 June. With fresh models for a fresh event, Ford brand has a lot to demonstrate. Let's check out details.
The redesigned and refreshed 2015 Mustang model will come with convertible 2.3-Liter EcoBoost engine, that produces 317 hp (233 kW) and total output of 432 Nm of torque. In fact, the galloping beast will make its UK debut at the show.
As well the 2015 Mustang, 2016 Focus ST TDCi will also be debuted at Goodwood Moving Motor Show. In fact, this vehicle demonstrates Ford's incredible ability to combine high performance and wonderful fuel economy. The 2016 Focus ST TDCi goes from 0 to 100 km/h (62 mph).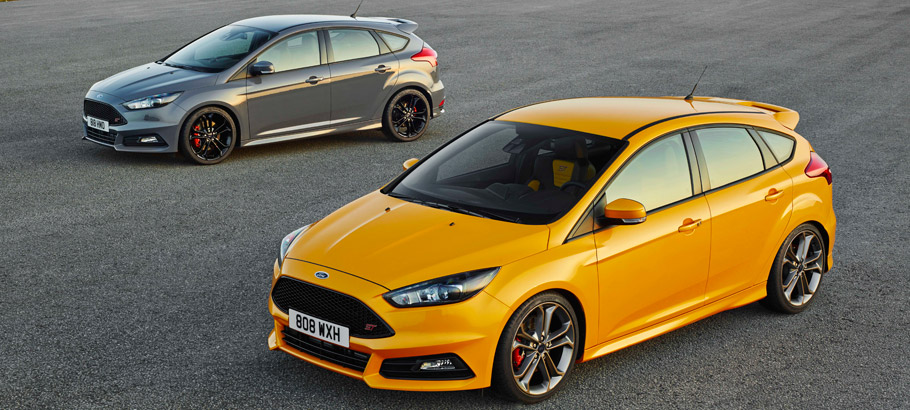 Other members of the Ford family, that will take place at the well-known show is the latest and top-selling Fiesta.  The vehicle comes with the multi-award winning 1.0-Liter EcoBoost petrol engine, that produces 140 hp (102 kW). The vehicle further demonstrates some wonderful exterior lines, that, along with the wonderful blend of red and black finish bring that confident and challenging look of the vehicle.
SEE ALSO: Toyota Will Celebrate Numerous Successful Events at the Goodwood Festival of Speed
But demonstrating some refreshed and redesigned vehicles is not the only occasion why Ford team is at the show. There is a special cause of celebration to mark: half a century has passed since the creation of the Transit model. And now, fifty years later, the youngest member, the Transit Custom SportVan is ready to demonstrate some power and confidence with its 155 hp (113 kW) and 385 Nm of torque, produced by a special 2.2-Liter diesel engine.

Source: Ford