Ford invites everyone to a special exhibition event. Check it out!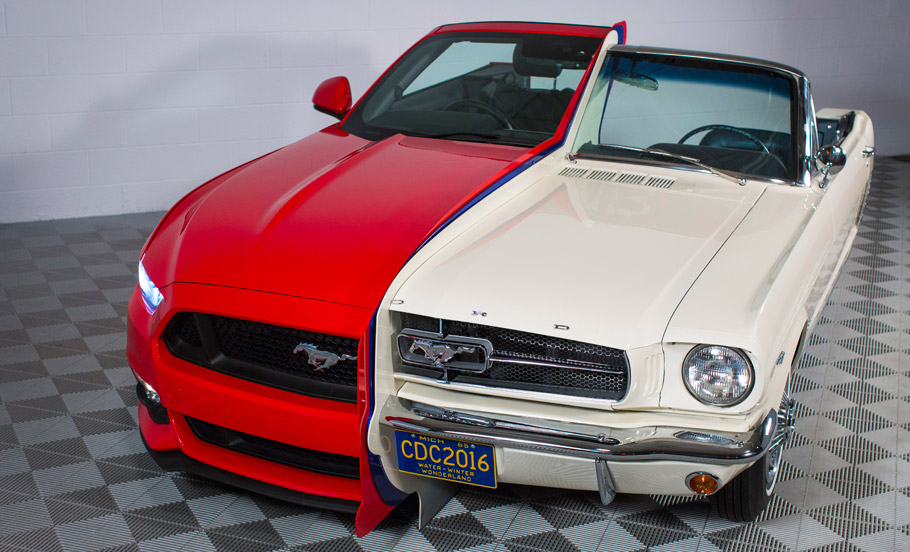 Ford and the National Inventors Hall of Fame Museum (NIHF) are to unveil an unique Mustang vehicle that blends classic and contemporary features of the 1965 model and the 2015 model in one-of-a-kind exposition.
This split-personality Mustang is part of a new Intellectual Property Power Exhibit at the NIHF and along with other exhibits, the Mustang is here to celebrate the story of intellectual property and the illumination of science and innovation in America. This interactive exhibition also highlights the importance of patents and the tremendous march of technology throughout the decades.
The NIHF sought out Ford as its main partner for this project because the well-known brand has played an important part in the history of American innovation, especially as it comes to the iconic Mustang vehicle.
As you might know, when Mustang was launched, there were no specific styling patents or similar. It was long after the car showed its true capabilities and potential and there were more than a million units sold in the first 18 months, when the styling patents were considered and applied. Cool, right?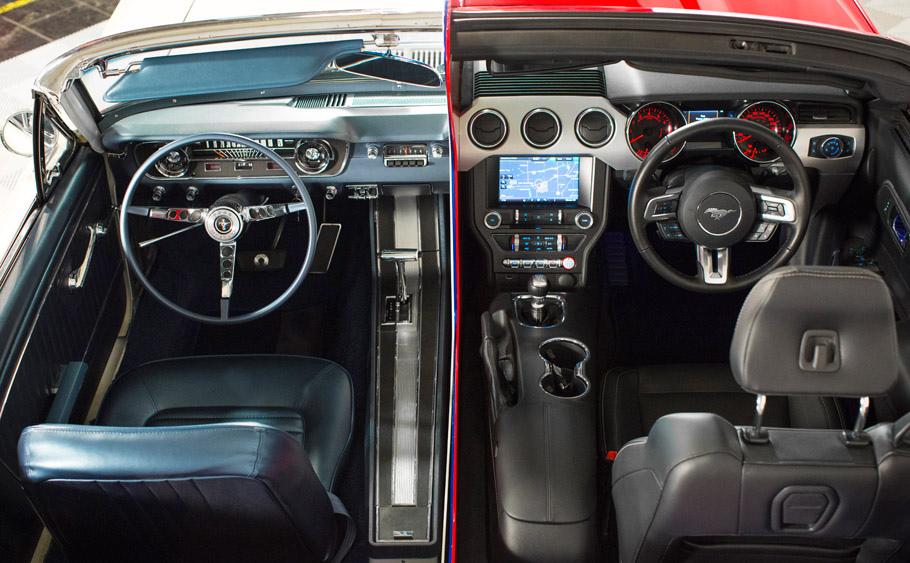 Back in 1965, Mustang adopted more than 100 Ford functional patents. Some of them reflect what customers loved back then: a rear-seat speaker and a power convertible top. Also, there were some patented features that we take for granted now, just like Patent 3,271,540 – the origin of Ford's self-canceling turn signal.
SEE ALSO: Ford Performance and the story behind 2016 Focus RS RX
In contemporary age, Mustang is also considered as a wellspring of creative design and engineering achievements. The vehicle introduced the first passenger knee airbag system with a total of 15 patents granted. Also, it debuts electronic line-lock, along with standard launch control for more consistent performance at the drag strip. Mustang also incorporates features as seat cushion with wallet or phone pocket, more comfortable seats and more.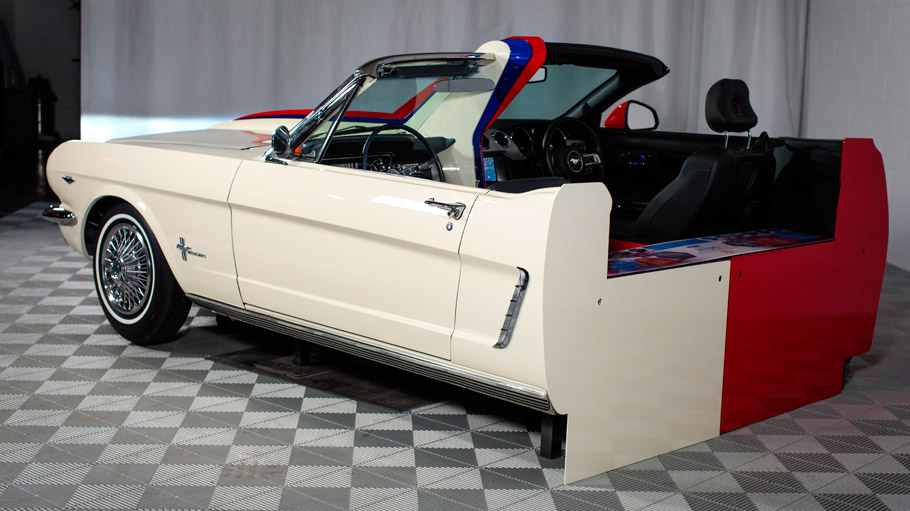 Many of those patents will be on display at the exhibition, crafted by Classic Design Concepts, combining 60 per cent of the original Mustang and another 60 per cent of a new pony car. The left side is a complete reproduction of the 1965 Mustang model, while the other side is a 2015 Mustang that is already available in more than 150 countries.
Visitors will also be able to get in the unique car in either side and directly compare the old-fashioned style to the modern vehicle appearances.
So, what do you think about the idea? Write down in the comment section!
Source: Ford