Ford F-150 Special Service Vehicle Package
Ford have now released a package suitable for those who are planning to use the Ford F-150 as a fleet/utility vehicle. Think in terms of the fire or police department. Besides making the F-150 look pretty bad...posterior, the Special Service Vehicle (SSV) package includes a high-capacity 220-amp alternator and an interior fit for various needs.
"Our fleet customers have been asking us to create this option for F-Series trucks," said Ford Government Sales Manager Tony Gratson. "We're confident the current and updated 2013 F-150 equipped with the SSV Package will be of particular interest to our government customers with rugged jobs such as law enforcement, firefighting, and national and state park patrols."
The Ford F-150 underneath the package can be either a SuperCab or a SuperCrew, a 4x2 or 4x4 and a 5.0liter V8 or a 3.5-liter EcoBoost – the combinations are pretty much endless.
The SSV seating package omits the 20 percent or the original 40/20/40 cabin setup and makes use of the mid-space for task-specific accessories. To provide even more space, the center console is missing as well.
Individual driver and first-row passenger seating surfaces are upholstered in easily cleaned cloth for
comfort over the long haul. There are virtually no boundaries however in terms of customization so that government or commercial needs are met. The SSV buyers can specifically order heavy-duty tires, 4x4 skid plates and a range of interior equipment.
Regardless of the choice you make – the 360 hp, 5.0-liter V8 or the 365 hp, 3.5-liter Ti-VCT EcoBoost V6 – you'll always get the clever, fuel-saving six-speed automatic transmission.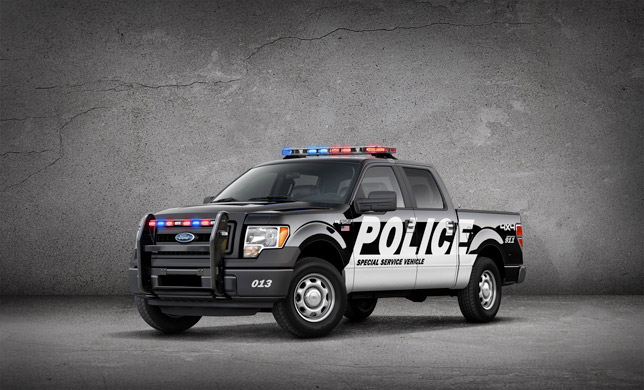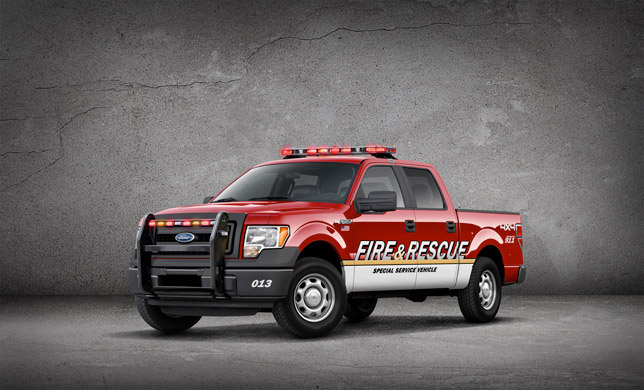 Source: Ford