2013 Ford Fiesta Van Offers New Design and More Technologies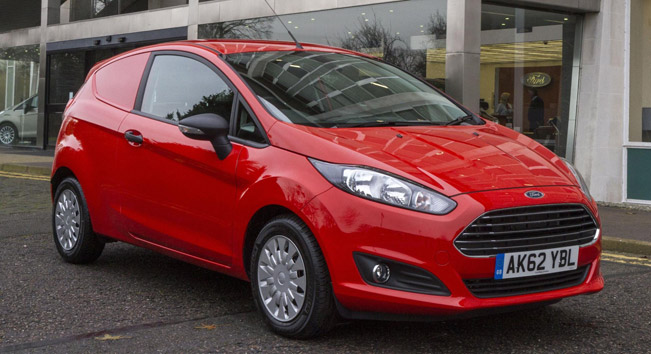 2013 Ford Fiesta Van is agile and stylish and in addition delivers great fuel efficiency and segment-first technologies. In particular, all diesel engines in the new model achieve under 100g/km CO2 emissions and 76.4 mpg.
Moreover, the Fiesta ECOnetic Van includes improved fuel-saving technologies which deliver 87g/km CO2 emissions and 85.6mpg. The vehicle has a practical 1.0 cubic meter load space. The load compartment includes a secure steel bulkhead and four cargo tie-down hooks, plus a tough rubber floor mat and durable sidewall trim. The load length is exactly 1.3 meters and the gross payload ranges from 485-508kg.
Fiesta Van comes with powertrain choices: the 75 PS 1.5-litre Duratorq TDCi, 95 PS 1.6-litre Duratorq TDCi and the 82 PS 1.25-litre Duratec petrol units. The Fiesta Van with the ultra-efficient 95 PS 1.6-litre Duratorq TDCi powertrain includes as a standard Auto-Start-Stop, lowered suspension, aerodynamic rear under-tray and wheel trims, and low rolling resistance tyres.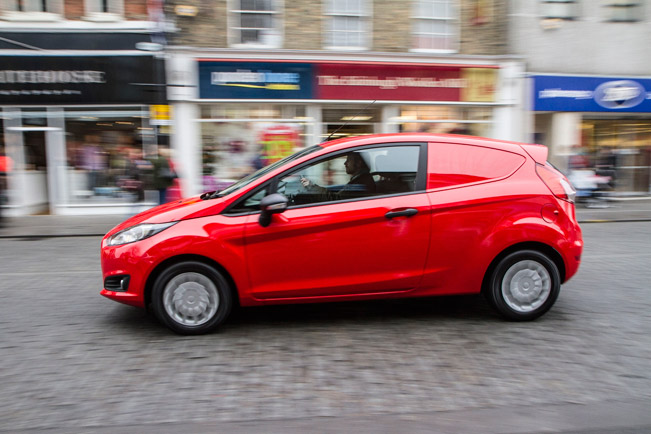 Ford's driver assistance and safety features includes a number of important technologies such as Ford MyKey and Ford SYNC. The latter comes with Emergency Assistance, whcih directly connects the vehicle occupants to local emergency services operators after a possible accident.
In addition, here is to be found the Active City Stop system, which is designed to help drivers avoid low speed collisions. Other convenience features are also offered: Hill Start Assist, Easy Fuel and Rear View Camera.
The Fiesta Van also features a sharper design inspired by the latest Ford global design philosophy and concept vehicles, including laser-cut headlamps incorporating LED technology, power-dome bonnet and 17-inch alloy wheels (optionally).
In terms of interior, it is more ergonomic and reconfigured: it comes with relocated switch-gear, a new centre-console with arm-rest and new materials, interfaces and displays.
Source: Ford