2012 Ford Focus with 1.0-liter EcoBoost Engine
The Ford Focus with the 1.0-liter EcoBoost engine production is already being launched. The highlight here is that this model is Ford's most fuel efficient petrol-powered vehicle. In details, the Focus 1.0-liter EcoBoost 100PS (74 kW) has the unique fuel economy of 4.8l/100km (58.9mpg); and more importantly the CO2 emissions it releases are 109g/km. In addition there is also a turbocharged direct injection engine available for the Focus in a 125PS (92 kW) version that has in turn 5l/100km (56.5mpg) with CO2 of 114g/km.
The Focus 1.0-liter EcoBoost achieves diesel engine standards of performance thanks to the engine torque of 170Nm between (125 lb-ft) 1,400rpm and 4,500rpm. The new 1.0-liter EcoBoost engine is produced at Ford's engine plant in Cologne, Germany. More importantly, Ford invested €134 million ($200 million) in the development of this special high-tech line at the Cologne Engine Plant to build the engine.
This engine is a true example of the demands of the market for improved internal combustion engine, which delivers low consumption and has low Co2 emissions. For the development of the 1.0-liter EcoBoost engine, Ford gathered experts from Europe, including engineers at
Ford's European Research and Advanced Engineering Centre in Aachen, Germany, and the Dunton Technical Centre, UK.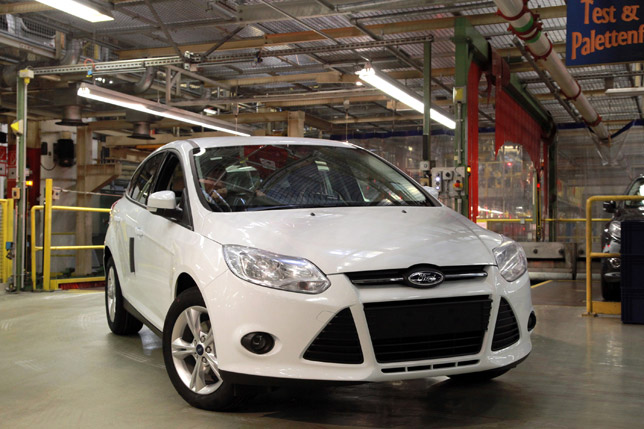 Source: Ford