You Can Now Order Ford Focus Red and Black Editions 

Ford Focus Sport Red and Black Editions were introduced in the beginning of this month. Just in time for Christmas, Ford has announced that Ford Focus Red and Black Editions that slightly differ from the Focus Sport variant can be now ordered as well. Their pricing will vary depending on the market they are being sold.
In addition, it was also revealed that the cars will be available in a hatchback and a five-door wagon variant. Making a strong contrast to other cars on the road, the duo is popular with sports enhancements like the 18-inch alloys, the additional diffuser and optimized suspension as well as the new rear bumper.
SEE ALSO: 2016 Ford Focus Sport and the Fairytale of Red and Black 
What is more, stepping inside those cars will give you the opportunity of experiencing high-quality of sports seats contrasted by red stitching. The Force inside the car awakens when one sits behind the leather steering wheel and puts their feet on the pedal steel pads.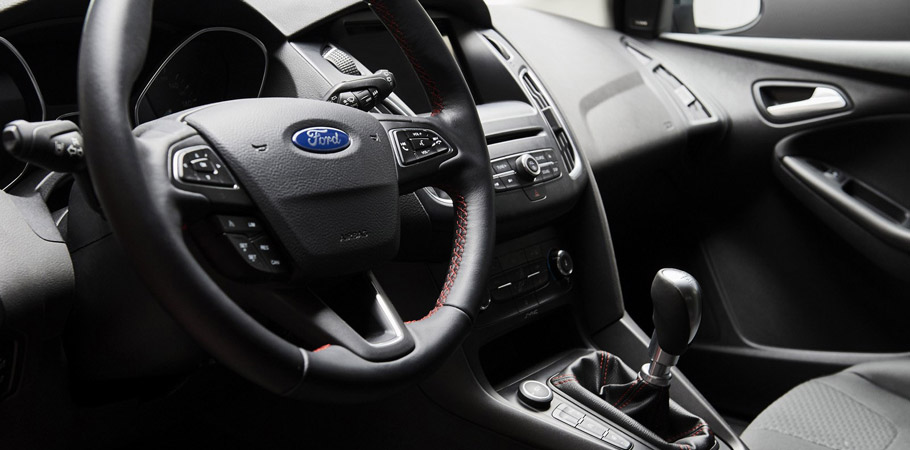 Ford Focus Red Edition and Focus Black Edition will be available in several engine versions. Here are included the 1.0 liter EcoBoost with 125 horsepower (92 kW), the 1.5 liter EcoBoost with 150 hp (110 kW) and the 182 hp (134 kW), the 1.5-liter TDCi with 120 hp (88 kW) and the two-liter TDCi with 150 horsepower (110 kW). Each engine will be offered as a standard with a six-speed manual gearbox.
The Black Edition is distinguished by an exterior paint scheme in Panther Black, enhanced with Race Red accents on the roof, mirrors, and the grille. On the other hand the Red Edition has the opposite combination: a Race Red exterior paint finish with Panther Black accents.
Source: Ford