Ford Mustang at 2012 SEMA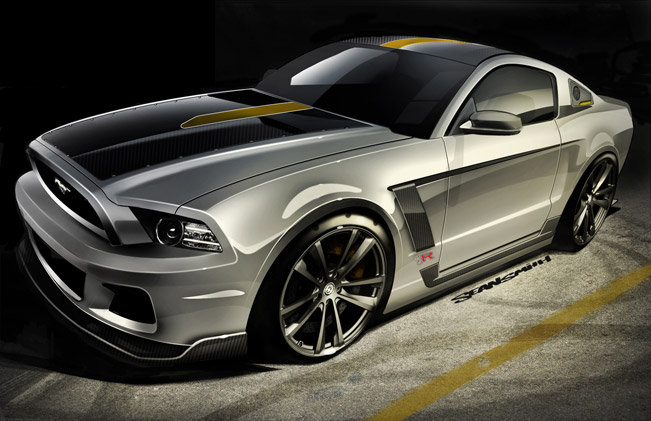 It is more than sure that Ford Mustang is going to make a great furore at SEMA. This time the emblematic vehicle will be shown in exactly four new and more than exciting variants, which differ from one another in terms of appearance, power and sophistication.
The first model is the Ringbrothers Mustang GT, which is equipped with 5.0L V8 engine mated to a six-speed manual transmission. It is inspired by street machine style and adds to the Mustang a supercharger, suspension upgrades, Baer brakes, a carbon-fiber body kit, custom waterborne paint, and big wheels and tires in order to deliver an optimized balance of form and function.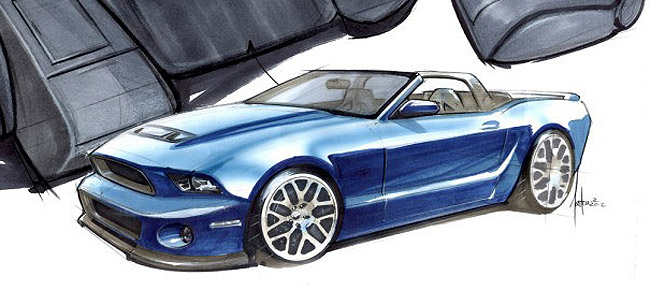 Stitchcraft Mustang Convertible comes next with its 3.7L V6 engine – again matched to 6-speed manual transmission. The tuners added here nitrous injection, a FlowMaster exhaust, Hotchkis coil-over suspension and big Wilwood brakes to give this Ford more performance. A 3dCarbon body kit and custom paint scheme harmonize with the signature Stitchcraft custom interior to add individuality and comfort.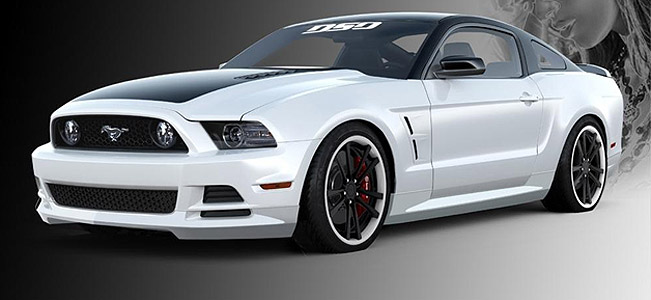 The third Ford to be on a display at SEMA this year is built by DSO Eyewear and draws its power from 5.0L V8 engine mated to a six-speed SelectShift automatic transmission. This time the GT here includes whipple twin-screw supercharger with intercooler enhances the horsepower up to the unbelievable 750.
In addition, the Eibach suspension and Brembo brakes help deliver and modulate speed. Big wheels and tires, a 3dCarbon body kit, extensive interior customization, and a booming Rockford audio system combine to set this unique build apart.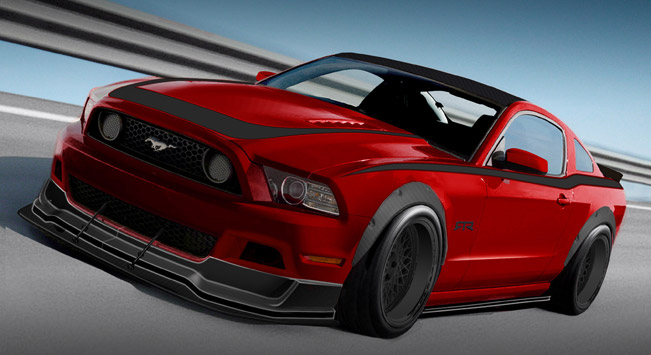 At last but not least comes the Mustang GT with 5.0L V8 built by Mothers, Autosport Dynamics, RTR. Its engine is mated again to a six-speed manual transmission and helps the pony generate the great amount of 650 horsepower.
In addition, here were also added track-ready suspension, fitted big wheels and tires, wrapping the package with an RTR carbon-fiber body kit. The cockpit includes custom Sparco seats with custom upholstery.
Source: Ford