Ford Sustainability Plan Making a Difference
In recent years, many companies have begun to show concern for the environment and sustainability by rolling out green initiatives.  The Ford Motor Company has sponsored several such initiatives over the years.  In 1999, Ford released its first annual Sustainability Report.  Since then, the company has worked diligently in an attempt to be more sustainable and environmentally friendly.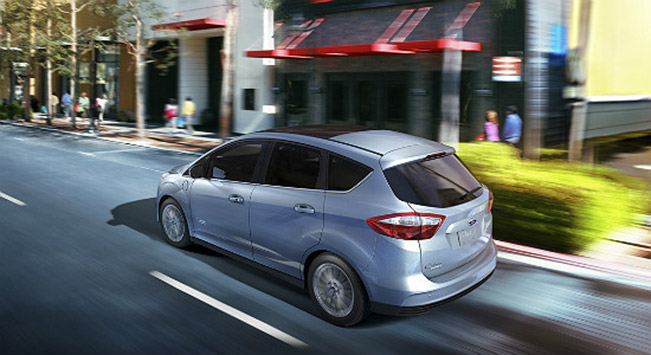 In 2008, the company released a list of its strategies for sustainability, including such diverse approaches as using 100% recycled fabric for seating in the Ford Escape, adding 6-speed transmissions that are fuel-efficient, and introducing the 2008 Super Duty, which is the first clean diesel heavy-duty pickup truck.  These initiatives also displayed concern for the environment, adding almost 200 acres of sustainable landscaping to its properties in Michigan.  Ford also became the first two-time winner of the EPA's Energy Star award, winning for 2006 and 2007 consecutively.
Ford's Sustainability Reports have included projections and goals for reducing energy expenditures and carbon dioxide emissions.  In its 10th annual Sustainability Report, Ford anticipates reaching its goal of reducing carbon dioxide emissions by 30%, compared to 2006, by the year 2020.  In its 13th annual Sustainability Report, Ford relayed its intentions to reduce energy used for manufacturing its vehicles by another 25%, per vehicle, by 2016.
Ford has already seen some success from these policies.  From 2006-2011, electricity usage for per-vehicle production went down by around 800 kilowatt-hours—the upper end of electricity usage by average households in California and New York.  The company also added a 500-kilowatt solar panel system to its Michigan Assembly Plant.
Additionally, Ford also has the goal of continuing to reduce landfill waste.  From 2010 to 2011, Ford reduced this waste by 11.3%, with intentions to continue to reduce waste by 10% per vehicle.  If Ford continues on its path to green innovation, everyone benefits:  Ford, its loyal customers, and the environment. If you are looking to drive a vehicle from a company that believes in the importance in being 'Green', then just contact your local Ford showroom, such as the Ken Garff Ford Dealership of UT. They will be happy to set up a test drive, go over financing, and answer any questions you may have.