Ford Transit SuperSportVan
At the NEC Commercial Vehicle Show, Ford of Britain has displayed an extraordinary, one-off Ford Transit SuperSportVan (SSV).
Representing the latest evolution of Ford's iconic SportVan bloodline, the unique Ford Transit SuperSportVan is based upon the short wheelbase Transit 260 model, but instead of using its stock 140 horsepower 2.2-liters TDCi diesel engine, it houses a much more powerful 3.2-liters five-cylinder, 200 horsepower Duratorq TDCi engine, which is normally found in bigger Transit models like the 4.25 tonnes Transit Jumbo.
Besides the powerfully tweaked drivetrain, the all-new Ford Transit SuperSportVan showcases Le Mans-style bonnet stripes, twin exhausts, lightweight alloy rims, low profile 235/45 rubber, front and rear lower spoilers, side skirts and extended wheel arches.
Standard safety equipment found on the sporty one-off Transit feature: ABS, ESP and driver and passenger airbags.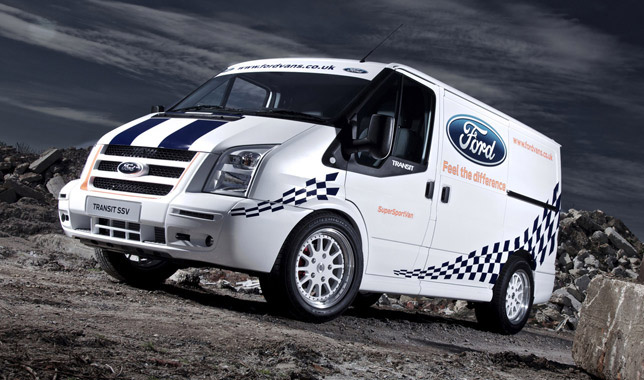 Source: Ford Motor Company