Ford Unveils Figo Concept In India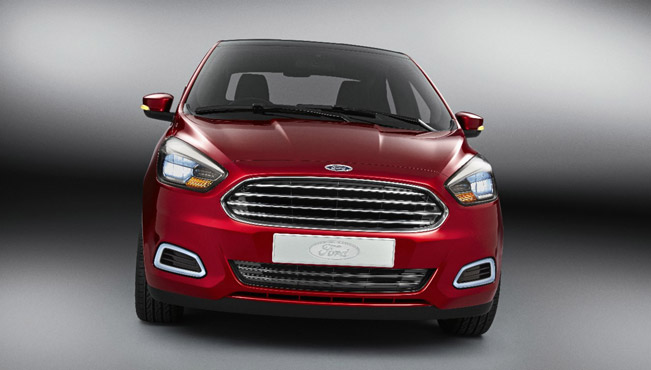 2014 Auto Expo in New Delhi marks the debut of the global B-segment compact Ford Figo Concept. The vehicle has been specifically created for India and sports less than four metres length, displays a purposeful presence and aesthetics.
Figo Concept offers more sophistication, fresh design, quality, roomy interior, as well as innovative smart and safe technology. The front trapezoidal grille shapes vehicle's hood, giving it a powerful stance. At the rear, elongated and blacked-out headlamps contribute towards the more sporty appearance of the model.
The shape of the concept was fine-tuned through hundreds of hours of wind-tunnel testing with the only goal - to improve the aerodynamics and reduce wind noise. This not only ensures quiet ride but also maximises fuel efficiency.
Some of the smart design features are for instance the electrically adjustable power-fold mirrors. They have a flexible architecture that prevents them from being broken off if bumped by another car or motorbike.
Inside, Figo Concept offers spacious cabin filled with many features such as innovative device dock. The latter introduces a new way to store, mount and charge devices like mobile phones, MP3 players and satellite navigation systems, by integrating them into the in-car entertainment system.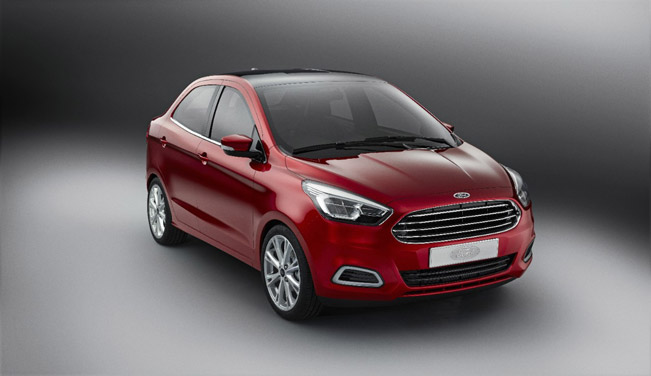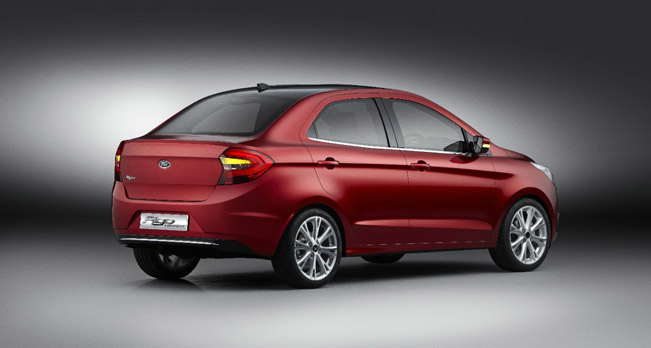 Source: Ford