Fostla.de shows stunning black-chrome BMW M3 Coupe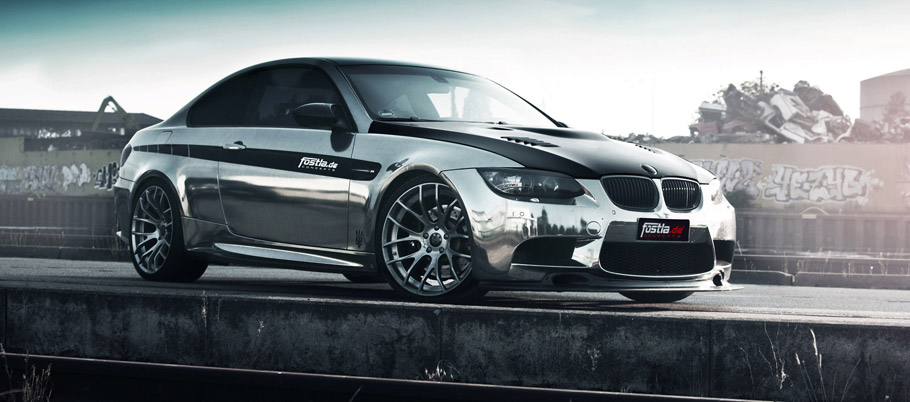 Fostla.de BMW M3 Coupe has stunning looks, which perfectly complement its untamed inner nature. In other words, if you have the regular BMW M3, and want to "touch" it a little bit, the team at Fostla.de is definitely offering an option to consider. In this way, your ordinary automobile will be transformed into a unique piece of extraordinary art.The exterior looks of the model are mainly defined by its "color", which in this case has been achieved with the help of high-quality adhesive vinyl. The full vinyl wrapping has been preferred over the partial or full bodywork paint finish. This is the truth behind the mirror-like exterior of the car, by applying the full vinyl wrapping in black-chrome. Note that even the headlights, taillights and the windows were tinted, to be in harmony with the overall design.
SEE ALSO: Fostla.de and PP-Performance Gather for a Special Audi RS3 Safety Car 
By the way, the BMW M3 Coupé E92 modified in this project is more agile than its predecessors, because of its lower weight. This stimulated the guys at Fostla.de to add something which will benefit even further the weight reduction.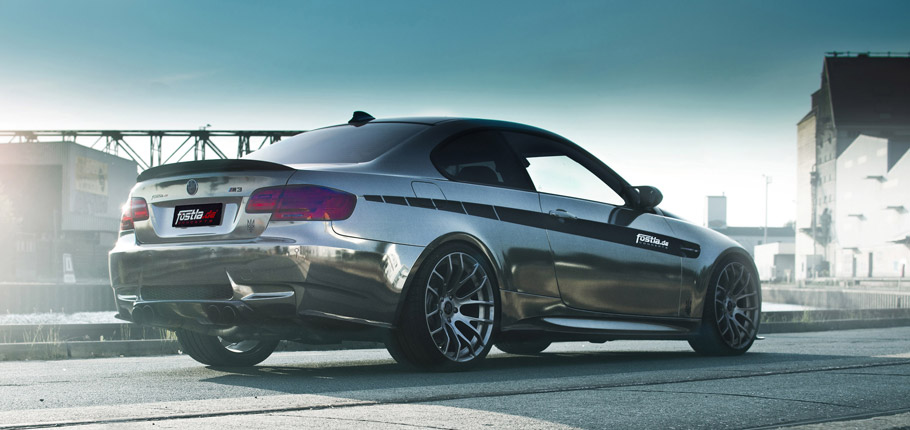 Precisely, they have used carbon fiber from Carbonfiber Dynamics parts to upgrade the BMW M3 Coupé. To be more detailed, the hood, the front lip, the exhaust tail pipes, the side skirts edges and the rear spoiler lip are all made of the light-weight material.The story does not end here however. Have you spotted the impressive gray powder-coated Breyton GTS 20—inch wheels, fitted with matching tires. The appearance of the M3 was further enhanced by the spacer discs and the moderate lowering. The new sport exhaust system is not only responsible for the fantastic sound, but for the mighty power as well.Well done, Fostla.de, well done!