G-POWER Surprises with Custom 700+HP Mercedes-AMG S63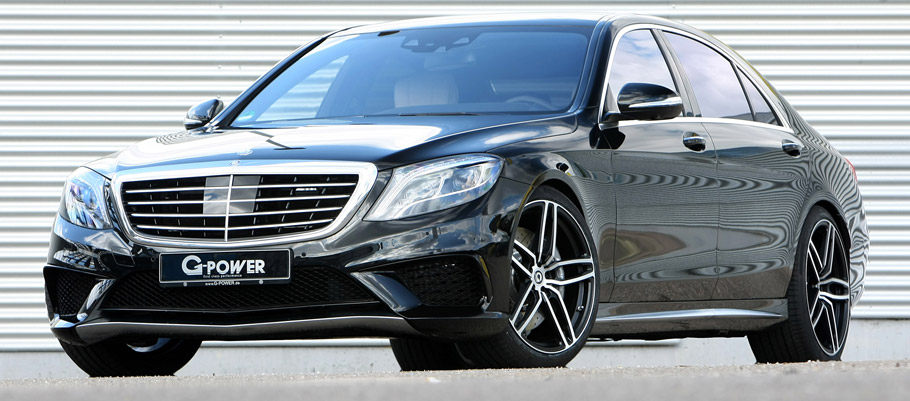 G-POWER Mercedes-AMG S63 is a tuning we haven't expected. Why? The reason is that we are used to seeing rather BMW modifications coming from this customizer. As you can expect from G-POWER they have concentrated in uprating the power of the S63 AMG and this has happened via ECU means.
Directly to the details: the significant amount of additional power and torque is generated by the G-POWER Bi-Tronik 5 V1 external ECU control module, which has been integrated into the cars CAN-BUS system. In this way, it sits between the original ECU and the engine. Installed via simple plug-and-play process, it can be removed just as quickly.
SEE ALSO: G-Power BMW 435d xDrive F32 Shows Amazing Performance
As a result, the G-POWER AMG S63 adds 120 horsepower (88 kW) and 100 Nm (74 lb-ft) of torque. If this doesn't mean anything to you, then you should know that the total output of the vehicle now reaches 705 hp (518 kW) at 5,000 rpm and 1,000 Nm (738 lb-ft) of torque, delivered from 3,000-5,000 rpm.

With its extra power and torque, the S63 AMG now sprints from standstill to 100 km/h in just 3.8 seconds. Oh, and have I mentioned that there is no Vmax limiter? This means that the car continues accelerating until it achieves 330km/h.
Better handling, grip, braking and road appearance is ensured via the ultra-light HURRICANE RR forged alloy wheels. They are sized 9.0J and 10.5J x 21-inch and shod with 265/30R21 and 295/30R21 tires, at the front and rear, respectively. These wheels come in "Jet Black" with a diamond cut finish to their spoke faces.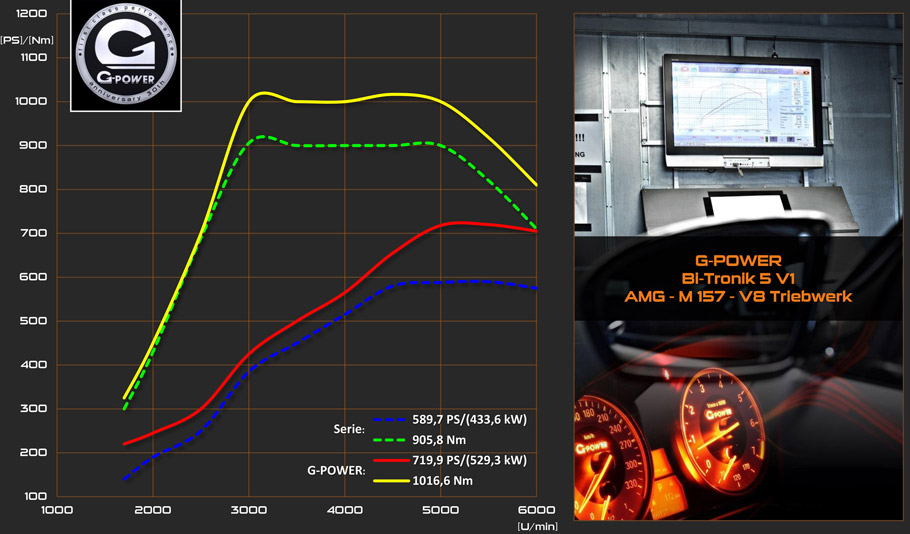 Source: G-Power