G-Power BMW 435d xDrive F32 Shows Amazing Performance

G-Power BMW 435d xDrive F32 will make BMW fans go crazy! The 4-Series has gone under significant engine update and as a result it is now capable of showing more performance compared to its stock siblings and even compared to upper-range models. Of course, the modifications were carefully conducted by the expert knowledge of the German specialists at G-Power. In fact, we have seen that they are able to do some fantastic engine uprating. Remember the 610HP BMW 760i? If you don't, you should definitely check it in the link below.
SEE ALSO: G-Power BMW 760i Breaks Standards with 610HP
Straight to the numbers, the G-POWER 435d xDrive F32 has a power output increase of 67 hp and 125 Nm of torque. This significant update was achieved via performance software.
A Total of 380 hp and 755 Nm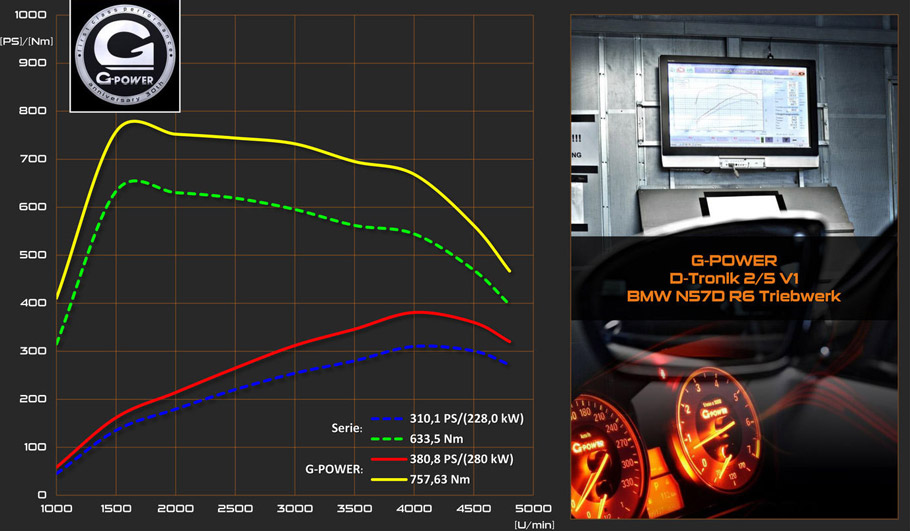 As a result, the BMW 435d has now an output to brag about: 380 hp (279 kW) and 755 Nm (557 lb-ft) of torque. As a matter of fact, the 3.0 litres 6-cylinder serial motor with its default Biturbo charge was the perfect basis for the additional power increase.
The special performance software tunes the factory BMW motor electronics, thus increasing the power by 67 hp (49 kW) to a total of 380 hp (279 kW). The torque improvement is even more impressive, adding a total of 125 Nm and resulting to a staggering 755 Nm (577 lb-ft).
Kill the Top Speed Restriction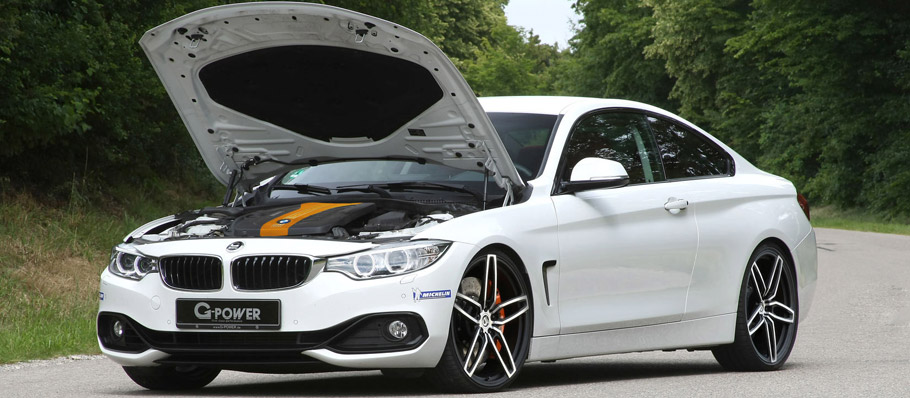 How about the top speed? G-Power did not provide any details about it, but only said that there is the option of "killing" the serial top speed restriction. The way they can do this is to raise the limit of the top speed to a theoretical value that can not be achieved in practice. This is how, the G-POWER BMW 435d xDrive would be capable of achieving a top speed that is in accordance to its new power output.
Exterior Gets Minor Changes
The guys at G-Power have obviously concentrated on the "heart" of the BMW. This is why there is not much work done on the exterior or the interior. Well, more sportiness is gained via the new set of 20-inch big G-POWER HURRICANE RR forged wheels.  They will surely assist in the perfect way the new horsepower and torque capability of the BMW 435d.
Source: G-Power