GAD Mercedes-Benz CLS 63 AMG V8 Bi-Turbo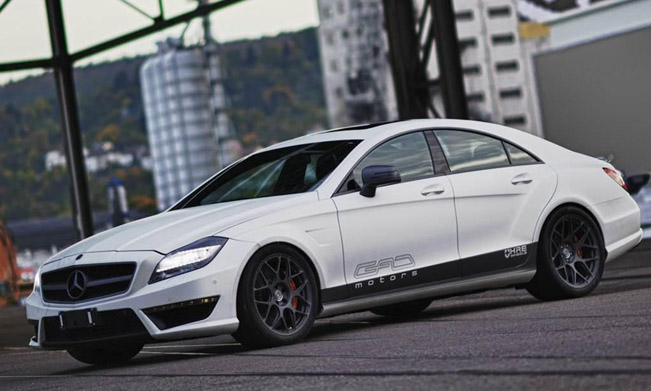 German based tuning company - GAD has released some pictures and information about their latest project based on Mercedes-Benz CLS 63 AMG.
The CLS 63 AMG is powered by a 5.5 liter direct-injected V8 with 518HP (381 kW) and 700Nm (516 lb-ft). It is connected to a 7-speed MCT (multi-clutch technology) sport gearbox. If fitted with the AMG Performance Package, the performance is improved to 550HP (405 kW) and 800Nm (590 lb-ft).
Obviously this is not enough, that's why GAD boosted the mighty Bi-turbo V8 to whopping 803HP (590 kW) and 1149Nm (847 lb-ft) of torque.
The results are thanks to a pair of new bigger turbochargers, a new custom exhaust manifold with downpipe and sport catalyst, bigger intercoolers, updated fuel and ignition systems and finally attentive settings.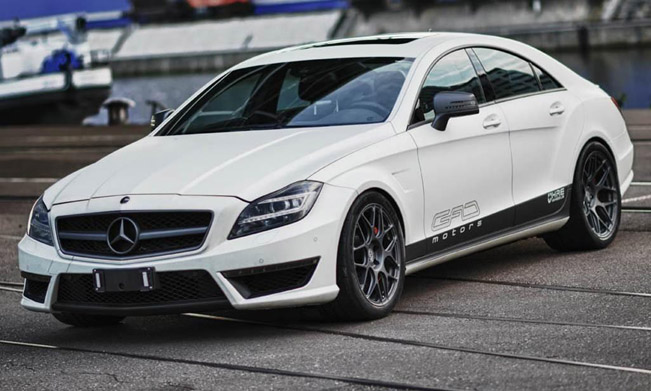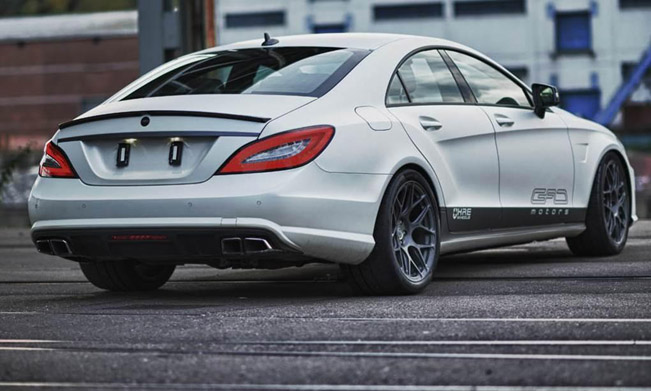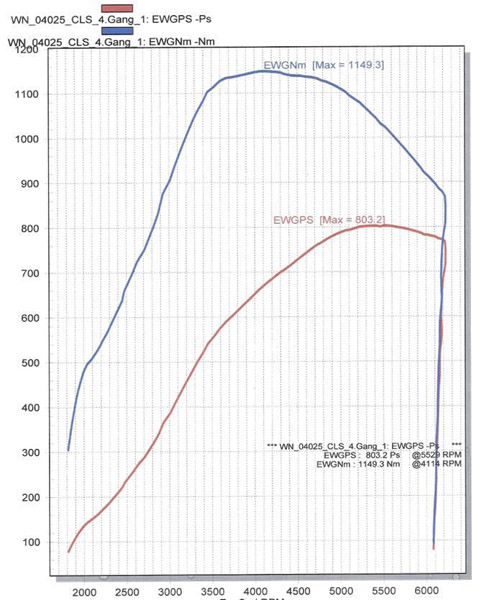 Source: GAD