GEMBALLA Add Aero 2 GT Kit to Porsche Cayenne
Gemballa see themselves as the force of evolution and today's subject is the Porsche Cayenne 958. For it, they have a GT AERO 2 package which is basically a second stage carbon fiber body kit that adds a little flare to an already existing one – the GT AERO 1. Apparently, the latter was introduced at the beginning of this year.
So the GT AERO 2 adds wheel arch extensions and connecting side sills that "emphasize" (broaden) the Cayenne's width. Also...that's about it. Everything aftermarketish on this Cayenne is the stuff seen on the GT AERO 1. That is, the front bumper and splitter, the rear bumper and the six tailpipes that stick out from it. The rooftop spoiler is the work of Gemballa too.
All finished and easily fitted, they had to find the appropriate wheels to fill in those arches. Will a set of 22-inch Gemballa bulks of alloy do the job?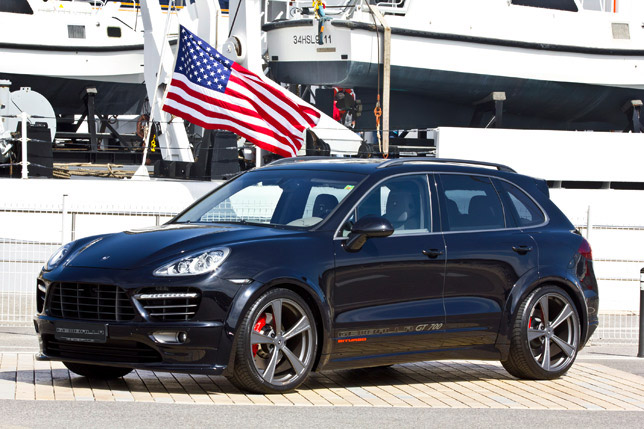 Source: Gemballa