GEMBALLA GT RACING TITAN sport exhaust systems for Porsche 997 Turbo and 997 GT2
GEMBALLA Automobiltechnik GmbH & Co. KG is located in Leonberg near Stuttgart and fulfils the wish of many Porsche drivers who are looking for an earthy sports car sound. Especially for the current models 997 Turbo and GT2, the Porsche-specialist offers an exhaust system with a significantly more powerful sound across the entire speed range. Also technically, the GEMBALLA exhaust system is compelling. As it is made of extremely heat-resistant and ultra-light titanium alloys, it is approximately 40 percent lighter than its serial counterpart made of stainless steel. Due to its improved exhaust flow and included 200-cell catalysers, also the engine performance rises by approximately 20hp / 15kW and 25Nm torque. Moreover, the response behaviour significantly improves in the lower speed range.
Individually adjusted to the requirements of the models, are the two GEMBALLA-end pipes versions. Both models have the engraved GEMBALLA nameplate, but otherwise they are completely different. The turbo version has a double end pipe measuring 80 mm in diameter, while the GT2-counterpart has a single oval pipe measuring 125mm x 85mm.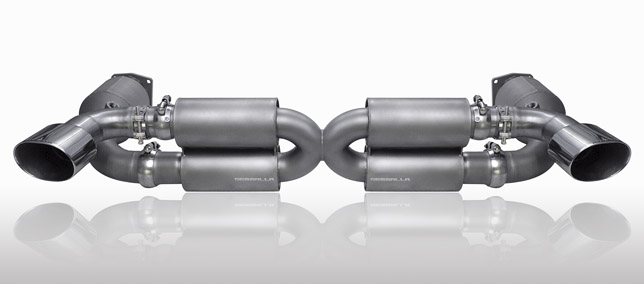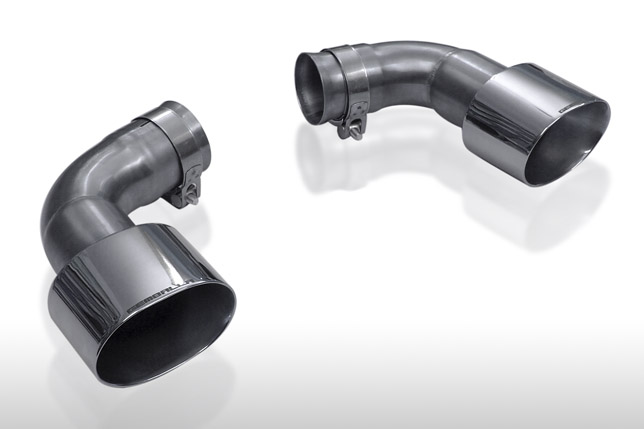 GEMBALLA – the specialist for high-end Porsche refinement and innovative interior design offers the GT RACING TITAN sport exhaust systems for the Porsche models 997 Turbo and 997 GT2 at an introductory price from 8,980 euros.
Also in the programme are stainless steel sport exhaust systems for the models Porsche 911, Cayman, Boxster and Cayenne.