Geneva 2011: BMW 650i Convertible
BMW are exhibiting 6-Series Convertible at the Geneva Motor Show. The open-top was planned to be shown at the Los Angeles Auto Show, but for reasons unknown the drop-top never made it to the show.
650i has a twin-turbo 4.4-liter V8 engine with 413PS (304 kW) and 600 Nm (442 lb-ft) of torque. 0-100 km/h takes 5.0 s and the top speed is electronically limited to 250 km/h (155 mph).The car is expected to average a combined 26.4 mpg and emits just 249 g/km of CO2. The is mated to a 6-speed manual and the new 8-speed automatic is optional.
BMW 650i features Dynamic Damper Control as standard and the Active Roll Stabilization can be ordered as an option.
2011 6-Series Convertible is expected to hit the market this month. The price list is not announced, yet.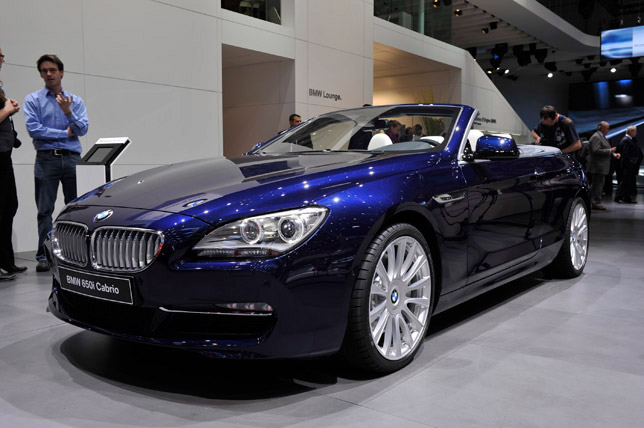 Source: BMW