Geneva 2011: Porsche Panamera S Hybrid
Porsche Panamera S Hybrid is exhibited at the Geneva Motor Show.
It is powered by supercharged 3.0-liter V6 engine with 333PS (245 kW)  and a 35kW (47PS) electric motor. The total power is 380PS (279 kW) and 580Nm (428 lb-ft). 0 to 100 km/h in 6 seconds flat and Vmax – 270 km/h (168 mph), which is perfect for big SAV.
The most important is the fuel consumption - 6.8 l/100 km (34.6 mpg) and CO2 emissions of 159 g/km. Furthermore, the S Hybrid can go up to 2 km (1.24 miles) on electricity alone.
Porsche Panamera S Hybrid also features an adaptive air suspension, a rear wiper, and a revised infotainment system which displays "relevant information about the vehicle's specific hybrid driving status."
The price tag - €106 185.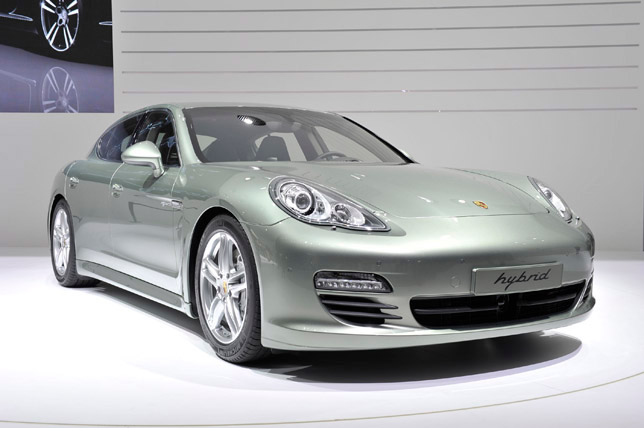 Source: Porsche