2014 Porsche Panamera S E-Hybrid - EU Price €110,409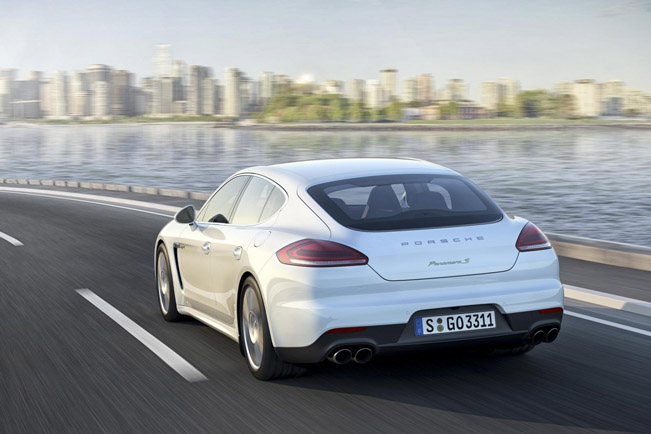 Porsche has published a video on Youtube showing some highlights of the all-new 2014 Panamera S E-Hybrid. The four-door coupe boasts high performance and super efficiency.
The 2014 Panamera S E-Hybrid is powered by a 3.0 liter V6 petrol with 316HP (235 kW) and an electric motor with 94HP (70 kW) and a 9.4 kWh lithium-ion battery pack. The combined power is decent – 410HP (306 kW). 0-100 km/h in 5.5 seconds and a top speed of 270 km/h (167 mph). The fuel consumption is even more impressive – 3.1 liters / 100 km (75.8 mpg US) with CO2 emissions of 71 g/km.
Furthermore, the car can go solely on electric power between 18 to 35 km (11 to 22 miles) and can reach speeds of up to 133 km/h (83 mph).
The highlight of Porsche's hybrid tech development will be revealed next month at the Frankfurt Motor Show when the production-ready 918 Spyder will be unveiled.
Stay tuned!
Source: Porsche