German Special Customs Previews the BMW i8 iTRON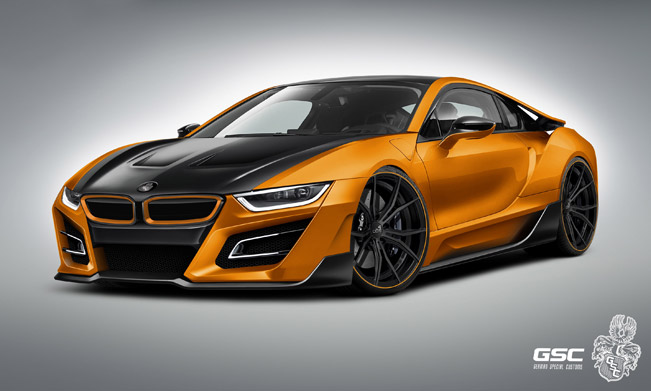 BMW i8 is a plug-in-hybrid racer, powered by 1.5 litres of displacement spread across three cylinders that produce 231 hp (170 kW) and 320 Nm (236 lb-ft). There is also an electric motor which generates 131 hp (96 kW) PS and 250 Nm (185 lb-ft). The combination of both is enough for offering an output similar to this of a "real" sports car. In fact, the car can sprint from 0 to 100 km/h in only 4.4 seconds on its way to a top speed of 250 km/h. The fuel economy is stunning: 2.1 litres of gasoline per 100 kilometres.
BMW i8 has been available on the market for several months and now the customization specialists at German Special Customs have prepared some styling enhancements for it. At this particular moment, they offer only design drafts of the new look of the project called "iTRON".
At first sight, GSC's vehicle looks more aggressive and powerful. Some of the new features include distinctively shaped front spoiler bumper with large cooling air inlets, integrated LED daylight headlights and a spoiler sword with winglets, as well as air outlets integrated into the new motor cowl.
At the back we have exhaust end tubes. End-tube blinds aligned with the shapes of the i8 are integrated in the new rear apron, which also repeats the winglets of the side sills and visually leads on until behind the rear wheels. At last, the serial wheel/tyre combination has been substituted with much wider and with larger diameter.
Source: German Special Customs