GSC showcases a rather futuristic concept for the BMW i8 model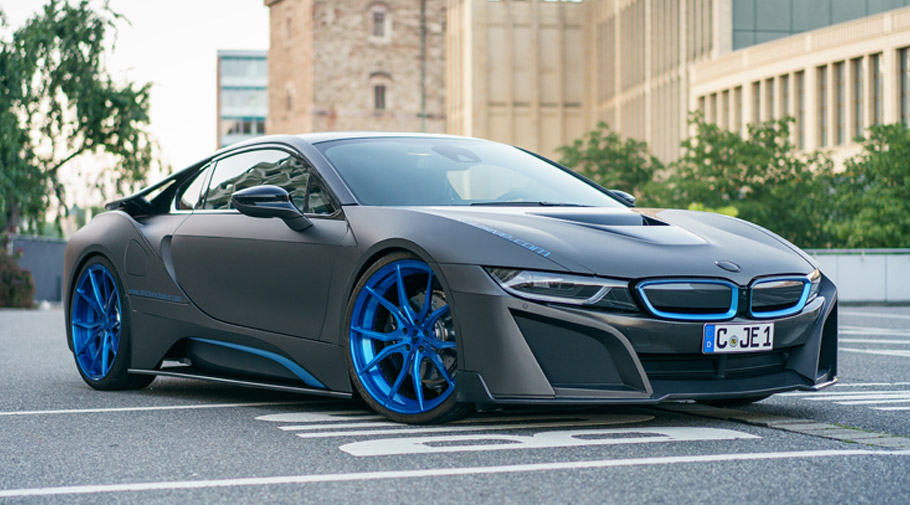 BMW i8 Plug-in Hybrid was first revealed at the IAA back in 2013 and many people were disappointed, despite the wonderful design. Why? Because The whole design was left almost untouched to what was first revealed four years earlier. And here's the tricky part: many were indeed disappointed, but there were these, who saw incredible opportunity.
"These" are indeed the tuning magicians from German Special Customs from Chemnitz. What they did is just incredible: not only the vehicle looks super-futuristic, but also it demonstrates numerous advanced drivetrain technologies. So, let's see what exactly has been changed.
Exterior styling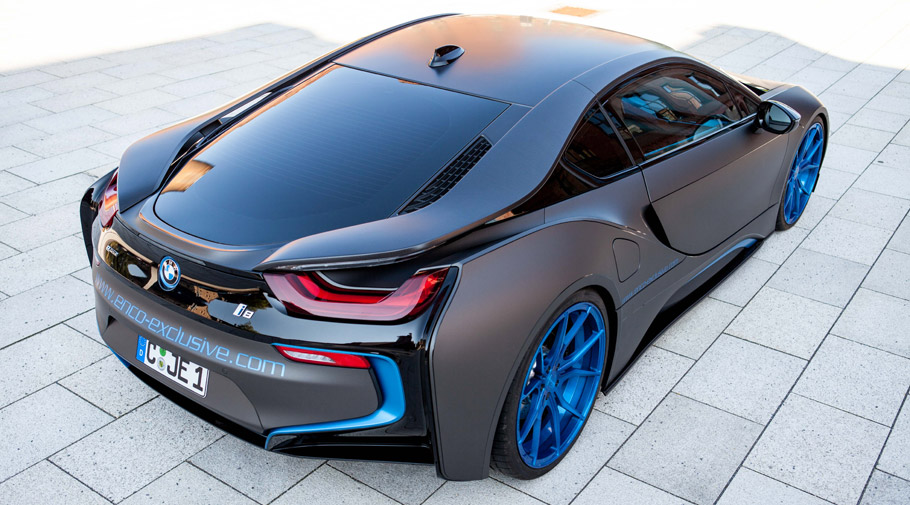 Breathtaking. This word is just enough to describe the body shape of this monster. It looks futuristic, aggressive, sporty and challenge-ready. Covered in charcoal-black finish with numerous carbon-fiber components, the i8 also showcases neat blue details: wheels, side lines, kidney-grille surrounds and accents at the massive back-end.
The wheel arches are filled with 8.0x22 and 9.0x22-inch two-piece COR International rims, while the sporty springs lower the overall vehicle height and contribute to more menacing stance and of course, to better handling.
Interior styling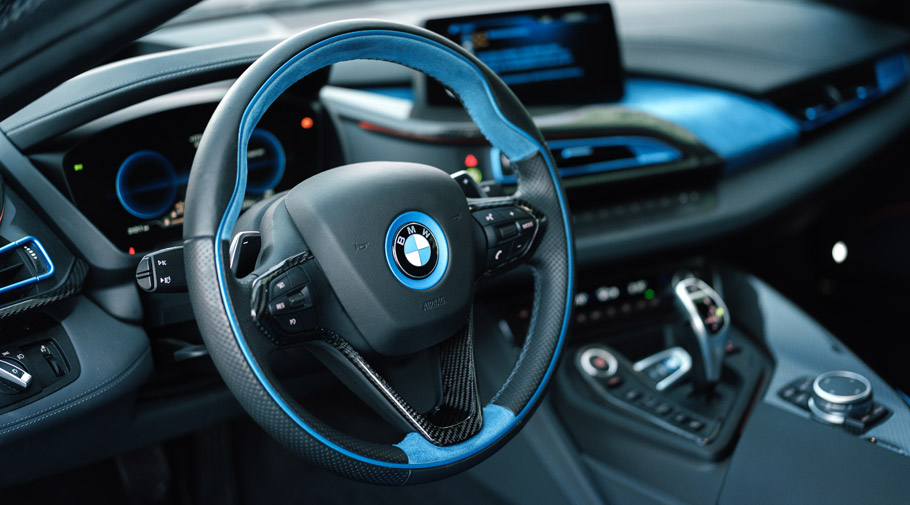 Fully resembling the exterior styling concept, the interior is also charcoal black-dominated. And let's not forget about the same blue interior additions and components. They cover the sporty seats, slightly enhance the sporty steering wheel style and give that futuristic, yet stylish spark to the central console.
 SEE ALSO: German Special Customs Mercedes-Benz S-Class Claimed the Best
Definitely a bold step forward, GSC team decided to focus all of its energy entirely towards the visuals of the vehicle. And they did something incredible, don't you think?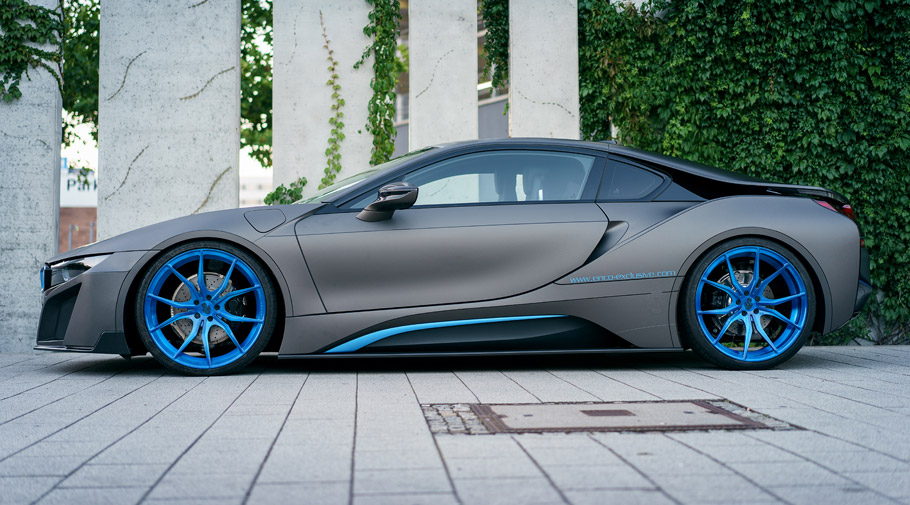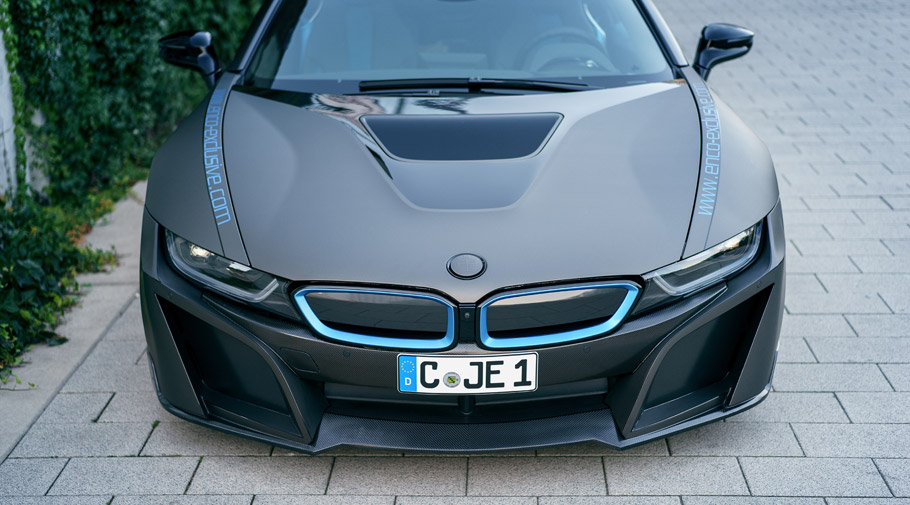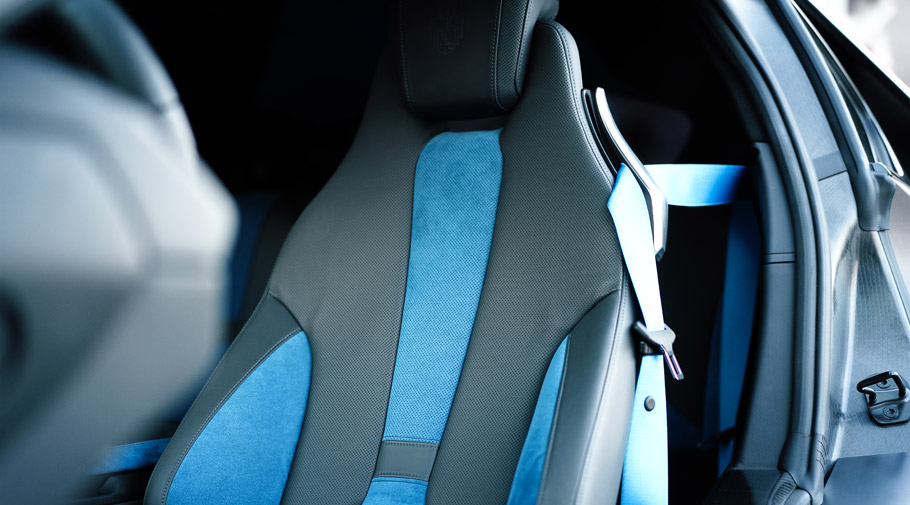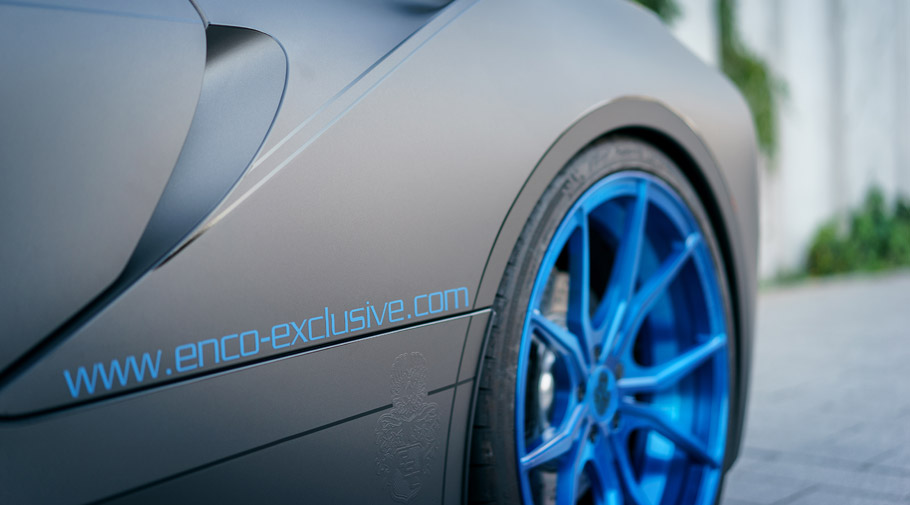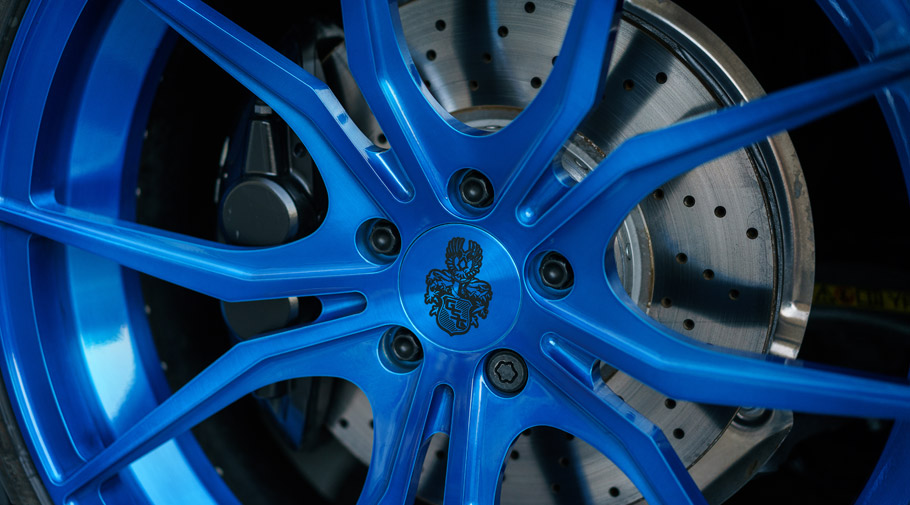 Source: German Special Customs