Ginetta is Ready To Showcase the G57 Sports Car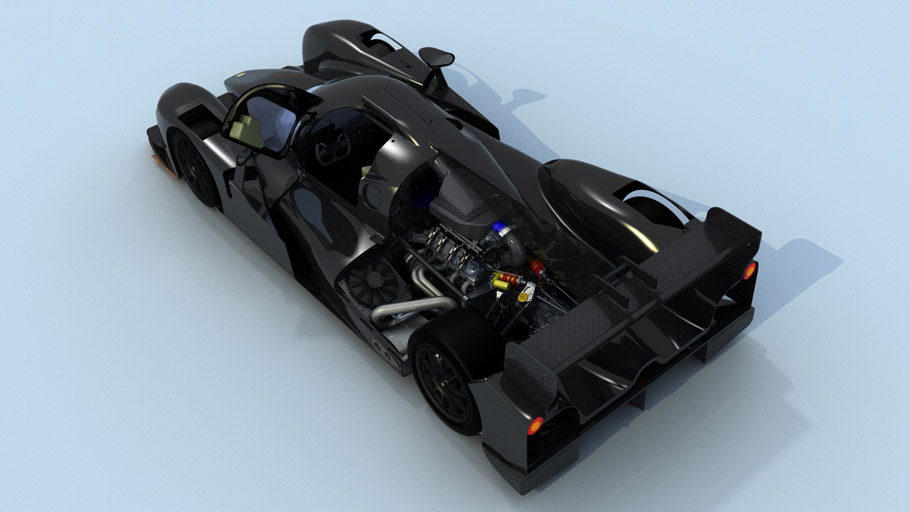 The all-new Ginetta G57 will make its public debut at Europe's premier pre-season motorsport show, indeed the 2016 Autosport International Show. The prototype race vehicle will be exposed at Ginetta's stand between 14-17 January. Furthermore, there will be full and comprehensive press conference on Thursday, 14 January at 10:30am on Ginetta's stand. There will be photo opportunities and special presentation made personally by Ginetta Chairman, Lawrence Tomlinson.
The G57 will come on a monocoque chassis with carbon crash box and FIA-approved steel rollcage for enhanced driver and passenger safety. The sweetie will be geared with a Chevrolet LS3 6.3-liter V8 unit and will produce the incredible 580 hp (426 kW). It will be paired to a six-speed sequential transaxle transmission from Xtrac: the global leader that will also has exhibition at the 2016 Autosport International event.
SEE ALSO: This Rolls-Royce Phantom is Inspired by Sunrise
Also, the sporty Ginetta prototype will offer a wide range of contemporary technical units to guide the driver. In fact, the G57 has already been accepted as one of the vehicles for competition in the VdeV series in France and in numerous more open sportscar championships and events.
Also, on the four-day event audience will have the chance to have a ride with one of the special G40 Club Cars: Ginetta's own racing drivers will take control over the vehicle around a special indoor track and will deliver unforgettable experience for every vehicle lover out there. How cool is that?
Source: Ginetta