The most powerful Golf GTI Clubsport broke a record! Check details here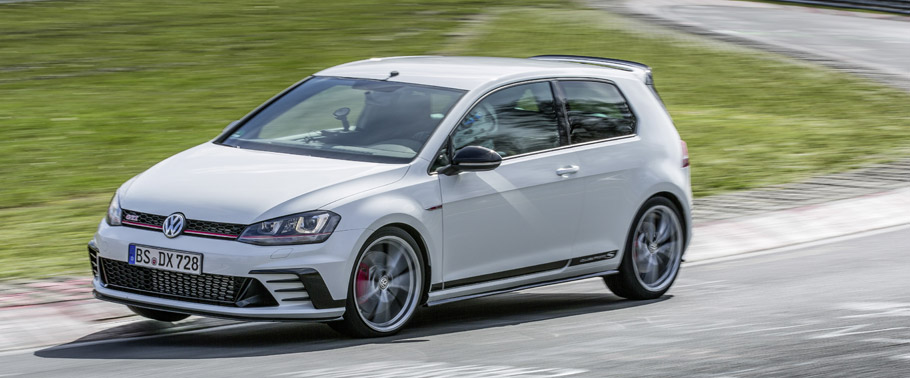 The Golf GTI Clubsport S is, as we all know, the most powerful model of the Golf GTI lineup and is especially created to celebrate the 40th anniversary of the iconic hot hatchback. And with German racing driver Benny Leuchter (28) behind the wheel, the vehicle just broke the record for front-wheel-drive speed test at Nürburgring Nordschleife with a time of 7 minutes and 49.21 seconds.
This exclusively made vehicle is based on the Golf GTI Clubsport model and proudly demonstrates some neat design features, along with excellent performance rates. The numbers are indeed impressive: the power output is measured at 310hp (228kW) with 280 pound-feet of torque between 1,700 and 5,300 rpm. This means that the 0 to 100km/h (62mph) run is finished in 5.8 seconds and the top speed is 291km/h (162mph). Other notable feature is the weight reduction that contributes to the overall enhanced agility and swiftness.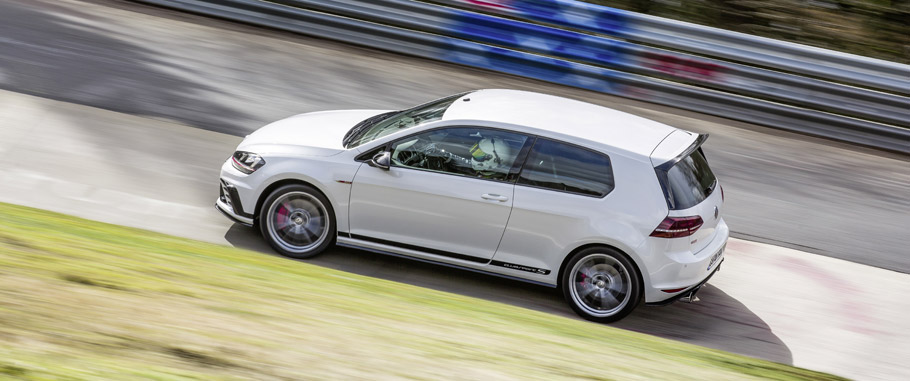 In fact, we can talk much about the weight savings. The two-seater was made lighter by removing the rear seats, including the central armrest. The smaller battery and the variable-height trunk floor have also contributed to some weight savings. There are numerous aluminum components on the front suspension and the brake system that also make it possible for such high performance rates.
SEE ALSO: OXIGIN Volkswagen Golf 7 GTI Clubsport is a piece of art
The Golf GTI Clubsport S is also fitter with tons of utility gadgets and systems. There is the individually configurable Dynamic Chassis Control (DCC), along with individual profile selection with a total of three modes, along with a special one that is purely customizable and tweakable. How cool is that?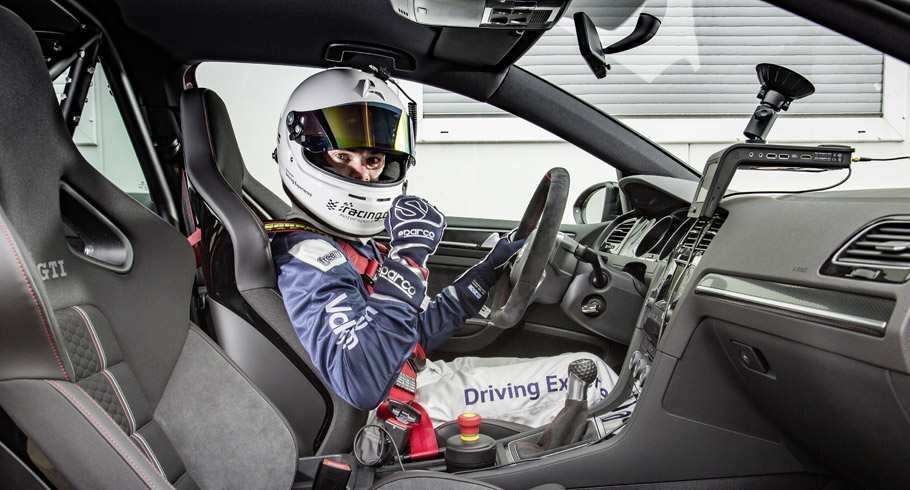 The sad thing is that there will be only 400 vehicles worldwide, 100 of which will be delivered to customers in Germany. The Clubsport S can be further ordered in "Tornado Red", "Pure White" and "Deep Black Pearl Effect" body finishes.
Source: Volkswagen