G-Power BMW M3 GTS SK II
G-Power has released another staggering car with BMW badge. This time the platform is the latest E92 M3 in GTS variant. This is a stripped version of the regular E92 M3 with a little bigger engine. However, the naturally aspirated hi-revving V8 has a huge potential, so G-Power added SK II "Sporty Drive" supercharger kit.
The result is simply brutal – 635PS (467 kW) and 630Nm (465 lb-ft) of torque, instead of the factory's 450 PS (331 kW) and 440 Nm (325 lb-ft).
The performance date is staggering, too. 0 to 100 km/h takes 4.2 seconds, to 200 km/h in 11.9 seconds and a top speed of 323 km/h – a little over 200 miles per hour.
The suspension of M3 GTS is already on of the best in the world, so G-Power didn't touched it. The body kit stays untouched, too.
The price for the pleasure is €23 500 including installation.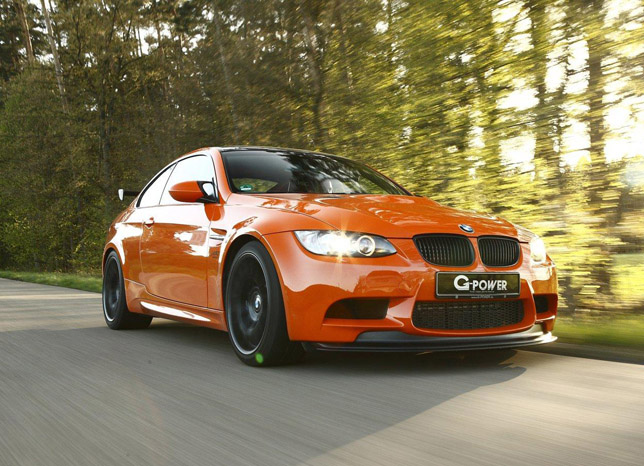 G-Power BMW M3 GTS SK II:
635 hp / 467 kW @ 7,800 r/min (+ 185 hp / 136 kW)
630 Nm 3,900 r/min (+ 190 Nm)
Top speed: 323 km/h
0-100 km/h: 4.2s
0-200 km/h: 11.9s
G-POWER SK II "Sporty Drive" supercharger system: € 23,500.00 (excl. tax) plus installation
Source: G-Power