HARTMANN shows off with a job well-done!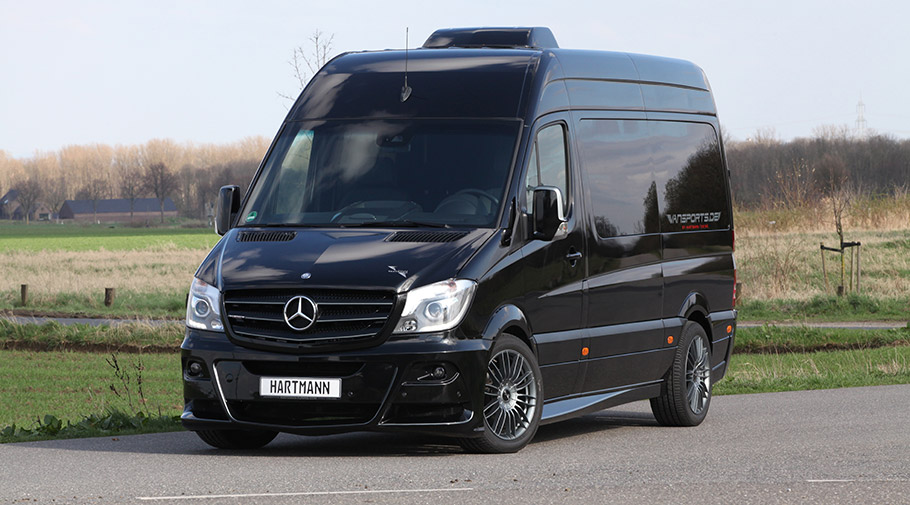 Have you noticed that there is something super badass about vans? And especially these, created with a sporty spirit and additional tuning features? In fact, we do like vans a lot for some reason. And here's good news for us: the VANSPORTS Camper. It is menacing, stealthy and super flexible. Here's why!
First of all, the sweet vehicle have undergone some exterior modifications and changes: there are new front spoiler, side sills and rear apron installed, all along with neat alloys by VEST in matte-gray-metallic finish. Furthermore, the design team has also included fresh radiator grille, door handles, mirror caps and an a/c cover for the roof.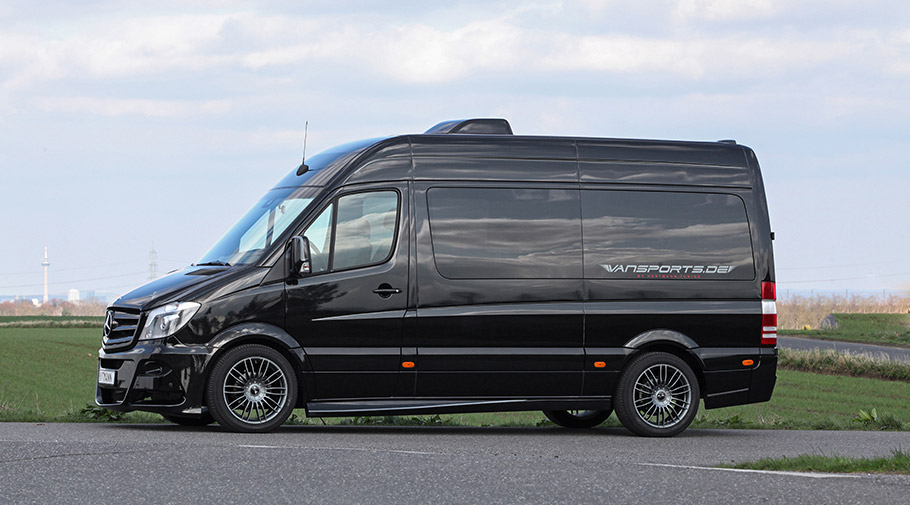 All these additions contribute to the overall massive, muscular and aggressive appearance of the van. And we like it. In fact, we like it a lot! We have to admit that this sweetie is a bit bulky, but we would give it a chance.
SEE ALSO: Menacing and muscular: fostla.de's own vision of a perfect Audi vehicle
However, the most interesting part of the vehicle is the heavily modified interior. First of all, there is a special anti-drumming coating and isolation, followed by an aluminum system floor, exclusively by Schhierle that secures the single seats. There is also something else that was especially created by Schnierle: the three movable single seats that are covered with black Gaucho-leather and contrast seamps and waffle patterns. Furthermore, there are some Alcantara-covered details as the door panels and the lower dashboard, while the roof liner is coated with black microfiber.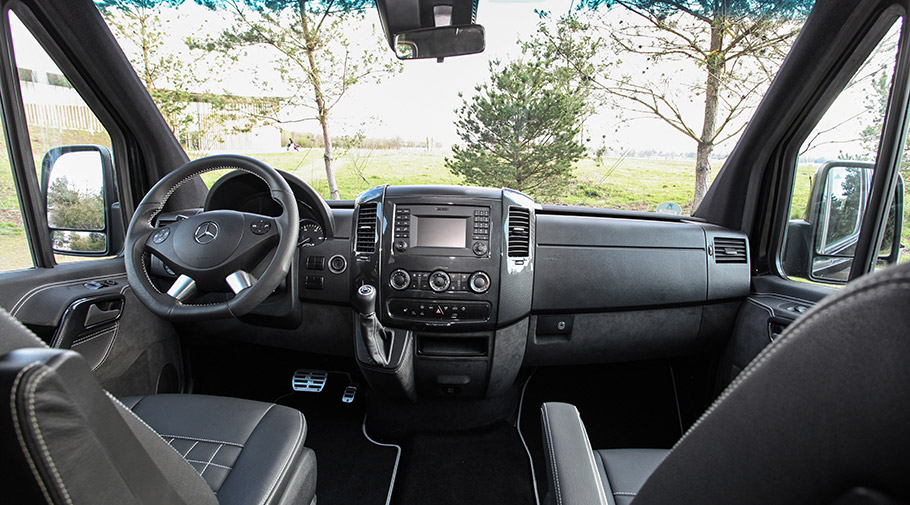 And the best part? Well, there are numerous utility goodies, but here we will review just some of them: driver and passengers will be pleased to know that there are folding table, side panel cabinets, two folding beds, an extra vehicle batter, LED-living space illumination and tons of other cool details that altogether do make a difference.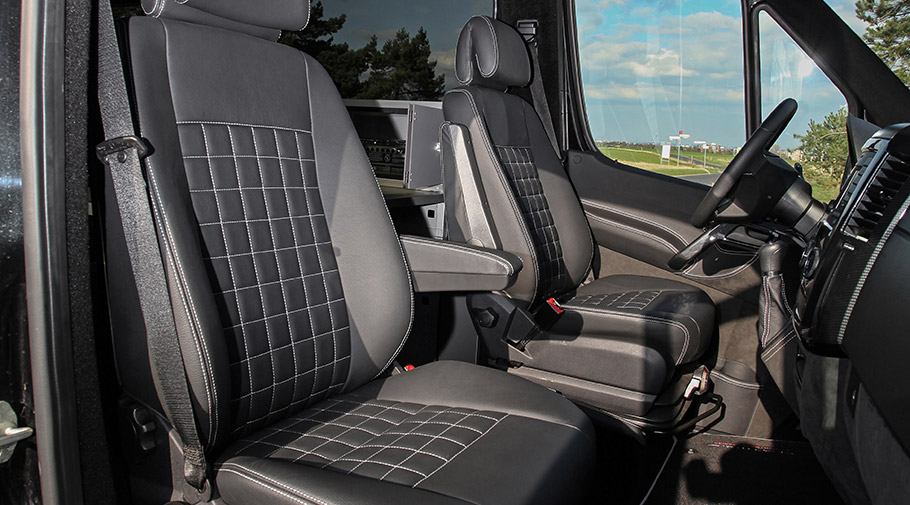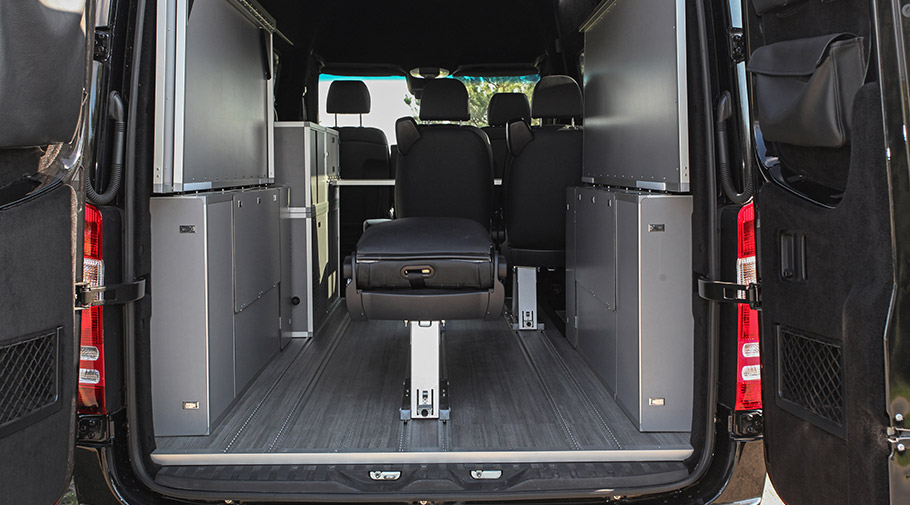 Source: HARTMANN