Hennessey 20th Anniversary HPE650 Supercharged Camaro
Hennessey has revealed a limited edition HPE650 Camaro especially for their 20th anniversary. The tuning specialists have been modifying vehicles for two decades and they have decided to create something amazing.
In this case it is tuned Chevy Camaro coming with a body kit including a CarbonAero front splitter and new side skirts. There is some exterior badging, too and of course a black metallic paint. The stance is improved by installing a lowered coilover suspension as the car is standing on monoblock alloy wheels fitted with low-profile tires.
The interior boasts embroidered headrests, special floor mats and an individually-numbered plaque for each model.
HPE650 Camaro is powered by a supercharged 6.2-liter V8 with 664PS (488 kW), which means only 3.7 seconds to 60 mph and a ¼ mile in 11.7 seconds with 196 km/h (122 mph) terminal speed.
Only twenty units will be produced as each starts at $79 500 for the coupe and $84 500 for the convertible.
Check out the full specification, below!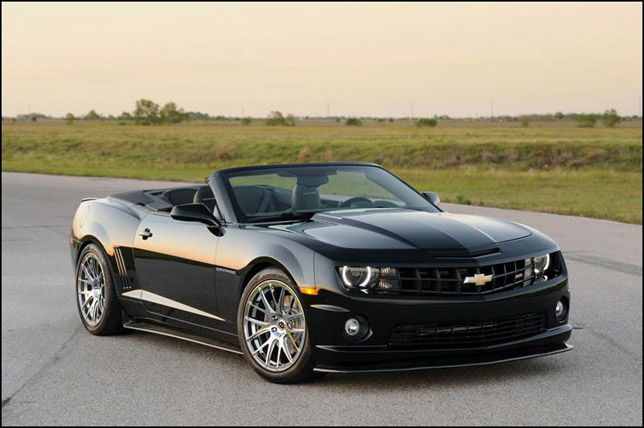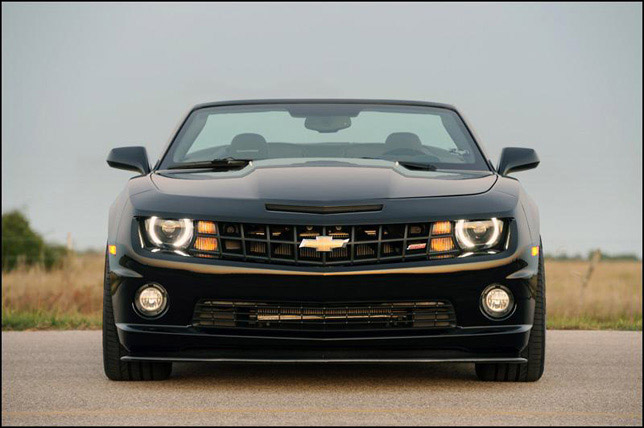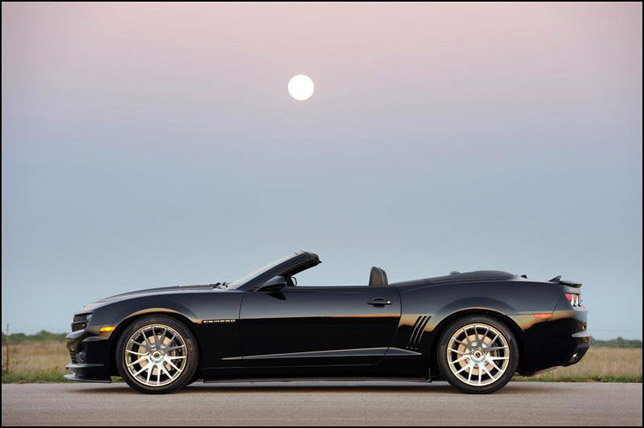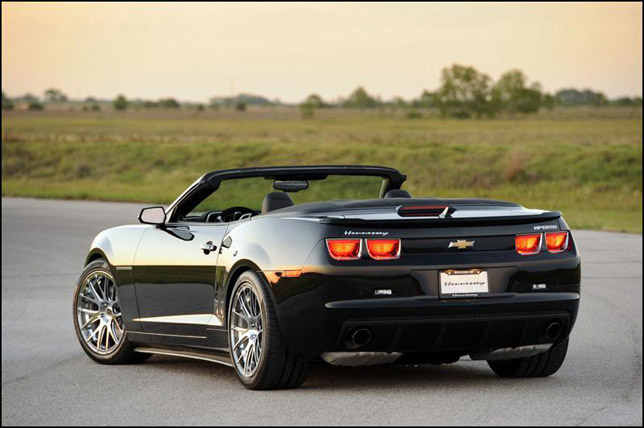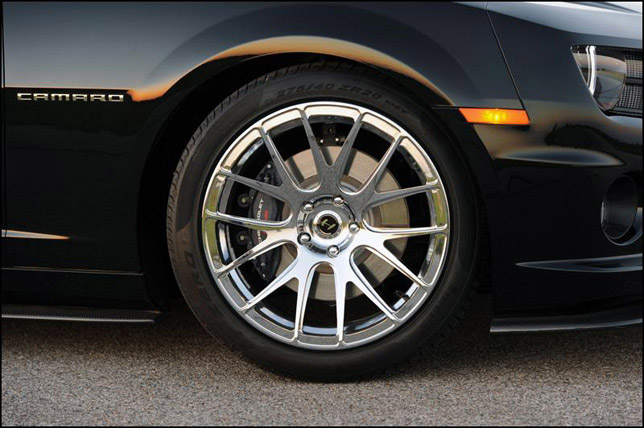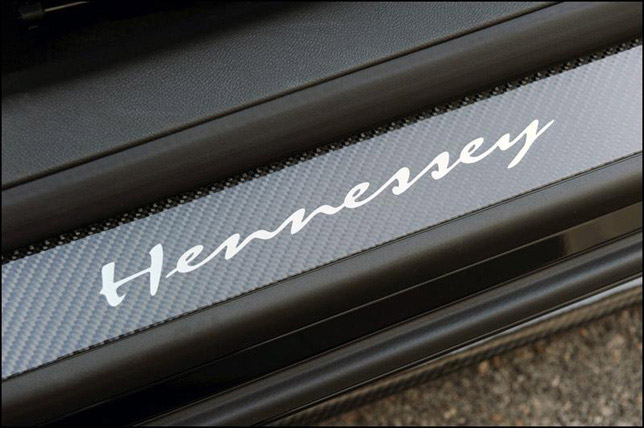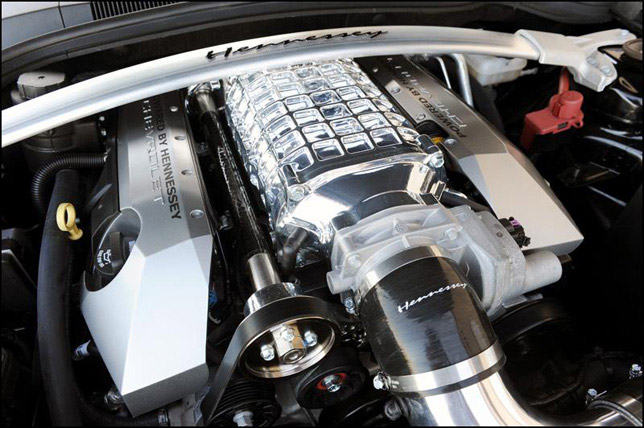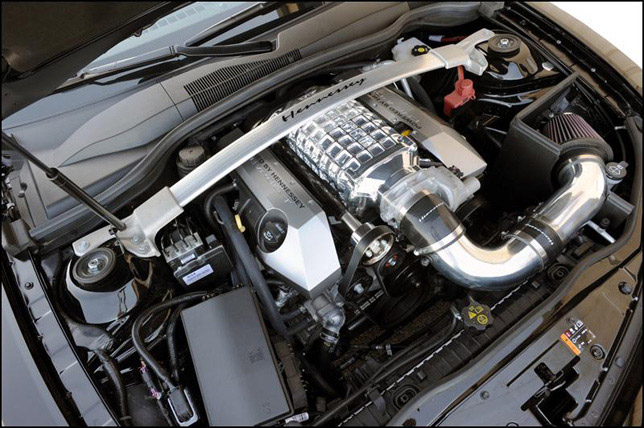 Vehicle Specifications:
• 2012 Camaro 2SS/RS • Coupe or Convertible • 6 Speed Manual or Automatic Transmission • Black Exterior • Black Leather Interior
Performance:
• 0-60 mph: 3.7 seconds • 1/4 mile: 11.7 @ 122 mph
Power:
• 655 bhp @ 6,300 rpm
The 20th Anniversary HPE650 Camaro Includes:
• TVS2300 Supercharger System (Black or Chrome) • HPE Air Induction System • High Flow Cylinder Heads • HPE650 Camshaft Upgrade • Stainless Steel Long Tube Headers • High Flow Catalytic Converters • Stainless Steel Mid-Pipes • High Flow Fuel Injector Upgrade • 160 Degree Thermostat • All Necessary Gaskets & Fluids • Professional Installation • HPE Engine Management Calibration • Lowered Coilover Supsension System (1 inch) • CarbonAero Front Splitter and Side Skirts • Hennessey Monoblock Wheels (Chrome or Silver Finish) • Hennessey HPE650 Exterior Badging • Hennessey 20th Anniversary Edition - Serial Numbered Dash & Engine Plaques • Hennessey 20th Anniversary Edition Floor Mats • Hennessey Embroidered Headrests • HPE Modified Engine Cover • 3 Year / 36,000 Mile Limited Warranty
Source: Hennessey